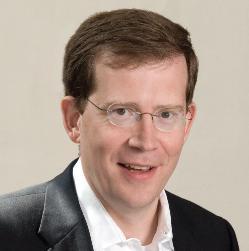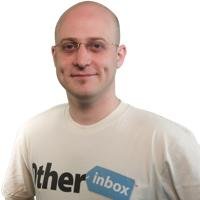 This week I interview George Bilbrey, President of Return Path and Email Entrepreneur Josh Baer, whose company OtherInbox was acquired by Return Path last year.
OI: Josh, tell us a little about ContextIO?
Josh: ContextIO is a small company out of Canada that ReturnPath acquired late last year. What ContexIO does is provide an API, basically a set of tools for programmers, that want to build stuff on top of email. The API is designed to allow you to build Email into your application. Now, you might do that if you want to make an Email Client, something that is all about reading email. But more commonly you want to bring some of the data and intelligence that is in Email into something else that might have nothing to do with email.
For example, you might have a CRM application to keep track of your sales leads, and you might want to see right next to you emails exchanged with those leads or files they've sent to you. Those files are living in your inbox and are hard to unlock normally but with ContextIO it is easy for anybody to connect to the inbox and pull any of the relevant data out and show it in a contextual way, which is where the "context" part of the name comes from.
Typically if you are building something you are connecting to IMAP or Exchange or to Hotmail. Things that are not easy to program to. These are things that if you ask a programmer "hey, you want to go write some IMAP code?" , no one is happy with that. They are old protocols that are hard to work with and so what ContextIO does is give you ONE thing to write to. It is well designed, it is easy to use. You write to that one thing and you can connect to Gmail, and to IMAP and lots of other platforms in a really easy way.
OI: And who is the customer for this. Is it the ESP's or is there something here for the individual marketer with internal resources would be interested in as well?
Josh: it can be used a lot of different ways. The core market is not really ESP's or marketers but any kind of application or service that somebody might be using so it is more application developers than ESP's or things like that. What is relevant to marketers is what comes out of it. So what we can do is that the anonymous data that is pulled out of this can create some really interesting intelligence tools for marketers.
OI: Are there any tools that have been developed so far using ContextIO?
Josh: ContextIO acts as an anonymous panel that then seeds a lot of the different products that Return Path developed and has released so the most recent of those is the Inbox Inside product which is fully based on it.
OI: Return Path recently rebranded themselves as an Email Intelligence company. Can you tell me what exactly that means?
George: The goal of Email Intelligence at a high level is to take a lot of the guess work for marketers in how to optimize their email marketing program. Everyday on the Only Influencers list there is a question "say, should we do 'X' and our goal is to provide empirical evidence that if you do 'X' here is what the results are based on where you are in your email marketing program right now. So it is the application of a lot of different data - some of panel data that Josh was talking about comes from Other Inbox, some comes from ContextIO, plus our vast store of reputation data, the data we have coming from ISPs - apply some really great analytics to that and turn that into solid advice for email marketers.
OI: can you give me a concrete example of the kind of advice a marketer might be able to get out of it?
George: We had a client in the travel industry, an extremely narrow vertical, looking at how they were sending mail and the days of the week they were sending mail and looking at the days their competition was sending mail on and they found there was a whole in the calendar that no one was sending mail out on Saturdays. So they made the decision to send their mail on Saturday and those campaigns turned out to be their highest performing campaigns. Another example, we had a client that had a fair amount of deliverability issues: they were getting delivered about 92%. They wondered, could they mail more and still get delivered at the same rate? So we were able to look at both the reputation data as well as the panel data, take a look at some of their competitors and other people that looked roughly like them from a reputation standpoint and we determined that it was highly unlikely that increasing the cadence on one particular group of their subscribers was going to drive delivery issues and sure enough they were able to send more mail, get more impressions, get more views and reads without suffering any decrease in inbox placement.
'
OI: what data could marketers get using these tools that they couldn't get by just close monitoring of the email programs?
George: The key part of the question is "Close examination of their own email programs". I think what is interesting about the data we can bring to the problem is that you gain knowledge from other people email marketing experience. So what I see a lot of marketers doing is "groping for greatness", the phrase I like to use internally, they have a place where they are, they have a strategy they've been following, they have results associated with that. They have a rough idea of where they think they want to go. They do a series of A/B split tests, incrementally get to an optimum. But that optimum might be a very local optimum, it might not be the very best they can get because it is based on where their starting point is. By taking a look at what your competitors are doing and other best in class marketers are doing, you might actually be able to start in an entirely other new starting place, achieving a global optimum, not just a local optimum.
Where we are unique is we can help find where practices are going to start to get you in trouble in terms of deliverability and help you walk that fine line between optimizing read rates and responses and having deliverability problems.
OI: Are you finding that marketers are coming to you with a need for competitive intelligence?
George: We've had great success with the Inbox Inside product with marketers. I think calling it a competitive intelligence product I think sometimes is slightly limiting. I think the way I'd like to think about it: it's a tool that provides you a roadmap to higher returns on your marketing program. You can take a look at what other people are doing to determine what's working and not working and give you some great ideas for your own marketing program. If you call it Competitive Intelligence sometimes only those companies that have a Competitive Intelligence group really get excited about it.
Last modified on
Continue reading