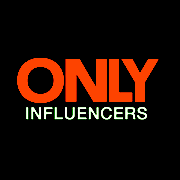 In 2012, after 6 years in strategic planning at various digital agencies, I switched coasts (East to West) and became a client-side digital marketer.
Lately, I have been reflecting on the transition - and what other consultants and strategists could take away from that perspective to make clients (like me) more successful.
On landing, I initially tried to operate like a consultant, looking to identify and (helpfully) skewer inefficient and ineffective practices to turn them into best-in-class strategies. What I found, was that the painstaking deliberation and validation of recommendations was out the window. Also out the window: perfecting a creative brief, my army of copywriters, producers, and other support team members. If something was going to happen, I'd be the one to do it (or borrow the resources to do so), but I wouldn't have time to write a 20-slide deck or a detailed SOW.
This was liberating and exhilarating – I stopped waiting for client approval and went and slayed dragons. I formed deeper relationships with some publishers, entered into beta programs, and tried to use our media budget as leverage. I learned over time to combine ideation, and execution/measurement into as compact a process as possible. Here's a great idea, please buy it, now I'll go do it, and tell you how it went. Then the deck gets written - after the project wraps up.
Over time, I've seen myself fall into the same patterns that used to terrify me as a consultant. The last-minute rescheduling's, email sent at odd hours, the requests for impossibly precise case studies and benchmarks. I also pride myself on being as good a partner to my agencies and vendors as I wanted my former clients to be: transparent, open with metrics and strategies, constructively critical.
...
Last modified on