Personalization is under attack. Not the act of personalizing messages to be more relevant and valuable – just the word itself. A recent Buzzfeed article reports that brands like Walmart, Macys and Gap are eschewing the term "personalization" in favor of "relevancy." Why? There are a couple of reasons. First, with the amount of contextually relevant data now available to marketers, the term personalization seems dated, limited and even "invasive and robotic," according to the article. Second, brands are very aware of not crossing the line between relevant and creepy.
Deep down, consumers likely suspect that brands have a lot of their personal information and are using it to market to them, but they don't want to be reminded of it through overly obvious ploys. Even the word "personalize" leads consumers to think of "personal data," which they've been trained to guard closely to avoid being the victims of identity theft. As a result, most marketers today are more likely to talk about relevance than personalization. And it's not just because "personalization" has become tainted.
Relevance Replaces Personalization
The idea behind relevance is that it goes beyond simple personalization. For many marketers, personalization is linked to the largely static data found in CRM systems, which is often used without careful regard of whether the data provides value to the recipient. Recent research referenced in "The Forrester Wave: Email Marketing Vendors, Q3 2014" shows that 85% of marketers are using personalization, but more contextually relevant tactics like open-time personalization and microsegment targeting still have limited adoption.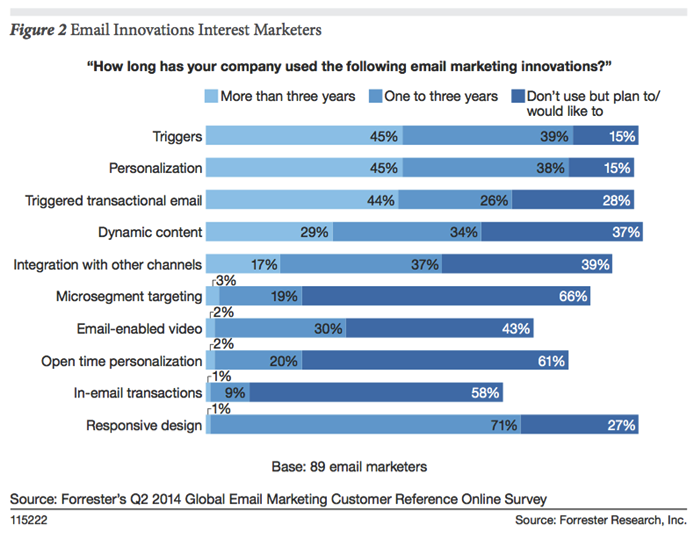 ...
Last modified on