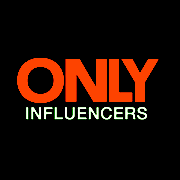 Ever since the final session at EEC 2015, it's been a seismic few weeks for the email community when it comes to understanding deliverability from the perspective of the inbox providers. In that session, a seemingly innocuous question from yours truly turned what would have been a worthy, but predictable panel on deliverability featuring 4 major inbox providers (AOL, Comcast, Gmail and Outlook.com) into one of the most controversial and talked about panels in the history of the EEC.
It would be disingenuous to say I wasn't expecting some controversy to result from my intervention, but even I have been surprised by how visceral the reaction has been. Looking back, I should have been more prepared because my question exposes a deep and enduring fault line within email marketing with a simple word at the heart of it: engagement.
Putting revenue to one side (because everyone claims their approach will lead to more money), the two sides can be broadly defined as follows:
Those who believe that engagement is the goal and should be measured by rates such as open, click and unsubscribe (campaign-level metrics).
Those who believe that email is like any other marketing channel with the goal of maximizing the number of people who get the message and the number of times they see it, also known as reach and frequency (subscriber-level metrics).
For a fuller understanding of this I would urge you to read this white paper in Digital & Social Media Marketing, authored by me.
The reach and frequency point of view roughly translates into "don't remove inactives" and "send more email" and this is what drives my detractors mad. Even more so if you do not include the infamous rider that goes with everything I say or write… "and don't be stupid (#DBS)!"
...
Last modified on