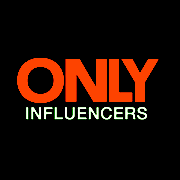 I've admired many people in this industry for many years, some with more public backgrounds and contributions than others. But you always wonder what drives these people to be so vocal, what is it that they want to leave an imprint on for our industry and what big things not necessarily tied to the industry that they aspire to do to improve our world.
I believe it's more than professional success, or recognition or being on stage. So, I thought I'd ask some of my favorite insiders; What is your legacy? What is your Oprah Moment? and Why are you so vocal in the industry?
Here's a transcript from those conversations with some well known people with far different backgrounds: Jeanne Jennings, Derek Harding, Bob Frady, Jaffer Ali, Loren McDonald, and Ryan Phelan.
Jeanne Jennings:
Quick Bio
I'm Managing Director of Digital Marketing for Digital Prism Advisors and a recognized thought leader on email marketing strategy. I began my career in the late 1980s with CompuServe, moved into the publishing industry with the advent of the World Wide Web and spent 12 years as an independent consultant serving clients that included Hasbro, the National Education Association (NEA), Scholastic, Verizon and Weight Watchers International.
Why are you so vocal in the industry?
I feel so blessed that I am invited to speak and write about my work. It's not about my ego. Don't we all want and need to feel that we have something of value to contribute? My email marketing knowledge is one of the things I have. It's nothing near curing cancer (I started college pre-med but graduated with degrees in economics and political science) but it's something.
...
Last modified on