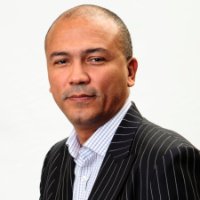 Dela Quist is the Founder of Alchemy Worx
1. How did you get started in Email Marketing?
Before becoming involved in the digital world my background was in publishing and advertising. In other words, using content to provide marketers with an opportunity to showcase their products and services to our readers. As I saw it the content on the pages of the magazine or newspaper acted as the interface between the readers and the advertisers. So when I first became aware of the internet I was immediately struck by the realization that, the main driver of success in the world of publishing both on and off line was and still is the size and quality of the readership or subscriber base and those are predominantly determined by the quality of the content – does that sound familiar? Added to that was the fact the interface between marketer and customer was interactive so I was tremendously excited by the possibilities of this new world.
Soon after that an opportunity came up to join Excite, heading up their sales efforts in Europe and I jumped at the chance. During my time there I began and was heavily involved with an initiative in collaboration with a UK Government agency to provide each UK school child with a free, web-based email address for life and the rest as they say is history.
2. Tell us about your current role and what a typical day is like.
...
Last modified on