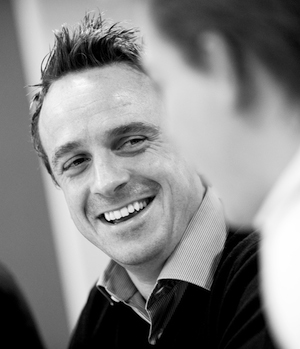 Tink Taylor is Founder and COO of dotDigital Group PLC.
How did you get started in Email Marketing?
Via being a windsurfing instructor! I'll explain… I started my career as a computer programmer working for an organisation in the UK called Sequent Computer systems that were later acquired by IBM.
During my time at Sequent I worked in team who experimented with new technologies. As the company was growing fast our brief was to look at emerging technologies and how they could improve internal commutations. One of the first projects I was involved with was to understand how the concept of a new entity call the 'World Wide Web' could possibly help! I am showing true my age here! A big part of the work we carried out was focused on electronic messaging, we built and rolled out numerous intranets globally that were powered by some of the first Content Management systems to be built. We of course looked at email and other forms of communication.
Having left Sequent I worked for a few web companies at the back end of the first dotcom crash. I was interested to see that many of projects carried huge price tickets for what I thought was relatively clunky and difficult to use systems. So before long I had with a group of friends set up my a web agency called Ellipsis Media with the intention of building quality easy to use software with a much lower entry price point. Or as we coined it 'We will build Nasa technology with Fisher Price interfaces' and make the difficult things easy.
...
Last modified on