U.S. online consumers will spend an average of $162.94 on Mother's Day gifts this year, down 3.6% from $168.94 last year, according to a survey from the National Retail Federation. The survey said 29% of consumers plan to shop online.
As email marketers, it's our job to get a slice of that Mother's Day pie. Let's take a look at how online retailers are promoting the holiday.
I'll start with a few emails I saved from last year's swipe file. The first is from JC Penney, reflecting its epic (or epic fail?) rebranding effort. I give JCP credit here, with its clever "mother's may" and bold graphics and colors.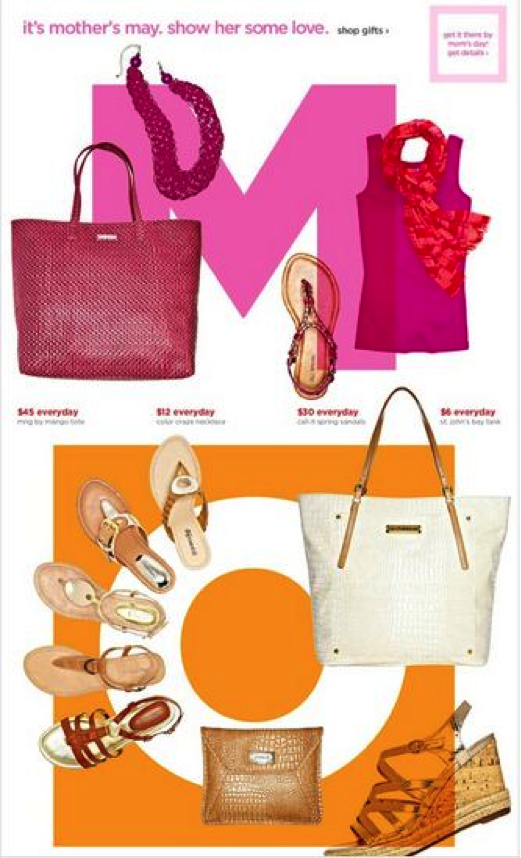 Next is one from Rachel Roy, with a subject line that grabs one's attention: Happy MILS Day! 20% Off. The headline, too, may cause you to do a double-take.
...
Last modified on