Jeanne Jennings
is Vice President of Global Strategic Services at Alchemy Worx, the world's largest email marketing agency. She is a recognized expert in the email marketing industry with more than 20 years of experience.
Personalization is touted in email circles as a positive. I tell clients all the time that including a recipient's first name and other personal details in a message has been shown to increase engagement. But there are times when personalization can be creepy.
Take a look at the screenshot below (I cut out the middle of the mail to make it fit) - it's an email I received a few days ago from Macy's. Does anything jump out at you?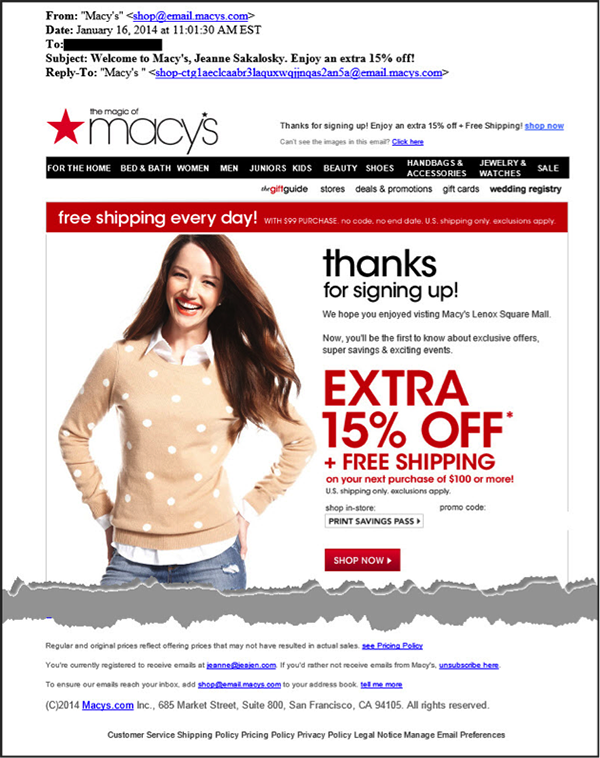 If you didn't catch it, take a look at the subject line of the email - and then look at my name in the byline of this article. Now did you catch it?
Last modified on
Continue reading