OI Newsletter
| | |
| --- | --- |
| OI Newsletter | This Week: May 31st, 2012 |
Moderator's Note
Check out my Podcast with Industry veteran Chris Marriott
I was able to sit down Influencer and eDataSource Board Member Chris Marriott at the recent All About Email live. To check out the interview click HERE.
And speaking of eDataSource, as most of you know eDataSource, the company I founded in 2003 announced their acquisition of Boxbee. To read my blog on how I started eDataSource out of my garage, Click Here.
OI grows through your recommendations. If you know anyone you think would benefit from membership, please recommend them.
---
Meetups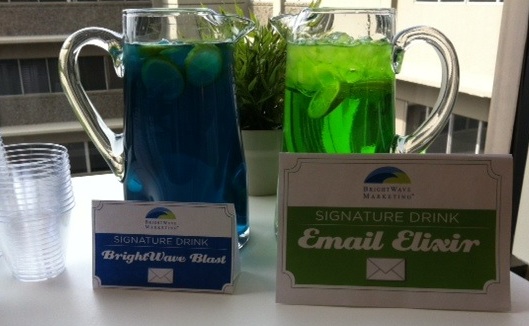 New York OI Meetup, sponsored by Return Path, Thursday, June 14th. To RSVP: Go to the OIMeetup.com site.
---
Articles by the Influencers
DJ Waldow wrote a new blog post: Use SMS to Grow your Email List
---
Scott Hardigree wrote a new blog post: Master the Email Headline: getting it right where the copy counts.
---
Jaffer Ali wrote a new article: Can You Make Money and Grow.
---
Announcements
John Caldwell has launched a new Jobs Site. Check it out HERE.
---
Here is the EEC Webinar called Deliverability And the Four Major ISPs.
---
Hire Me
Fred Swain is looking for his next gig:
Data-driven marketer with 15 years of direct marketing experience with a strategic focus on achieving results.Combining b2b and b2c marketing experience with a strategic account management history to drive profitable revenue growth from online and offline channels. Builds winning teams and partners with leading agencies that excel in deploying eye-catching, brand building marketing campaigns backed by rigorous testing to maximize return on marketing spend. Expertise in launching and growing revenue from major e-commerce channels including e-mail, SEO, social media, affiliate, and more. CLICK HERE TO GET FRED's FULL RESUME.
---
Benjamin Bloom is looking for the next challange:
After 9 years in the Big Apple, Benjamin Bloom is heading back to the West Coast. After roles at Wunderman, Razorfish, and Columbia Business School, Ben is looking for Digital Strategist/ Strategic planning roles in a digital or integrated agency in San Diego/North County or Irvine. Vital stats can be found on his Resume: http://cl.ly/H01W or LinkedIn http://linkd.in/Kdc0sF. Job leads and networking welcome.
---
Did you get a new job or promotion? Let me know so I can feature it in the OI Newsletter.
---
New Influencers
Irina Doliov, Message Systems
Jonathan Levinson, Deal Sheet
Jonas Blanck, Apsis
job postings

Company Name: Return Path
location:Sunnyvale, CA
Job Posted by OI Member Bonnie Malone

Company Name: Yammer
location:San Francisco, CA
Job Posted by OI Member John Engler




© 2011 Only Influencers. All Rights Reserved.