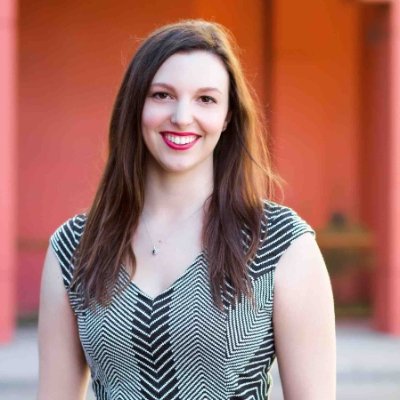 Shown to be 40 times more effective at acquiring customers than Facebook and Twitter combined, email remains a top priority for marketers across industries. Engaging users with relevant, personalized messaging is more important than ever when it comes to this essential channel.
However, recent research shows that even the top online retailers still struggle to implement the most basic of email campaigns. We studied the top 100 e-commerce companies in the U.S., tracked three email marketing strategies over the course of two weeks and analyzed the results.
Our User Engagement Top 100 Report reveals how the top 100 e-retailers are welcoming new users, recovering abandoned shopping carts and sending promotional blasts.
Here are some surprising findings when it comes to leading companies' email strategies.
Welcome Campaigns
Although 87 percent of the top 100 e-retailers send welcome emails to onboard new users, 44 percent of those companies send only one email. Including a discount in a welcome email is even less common among e-commerce companies: only 26 of the top 100 offered an incentive to sweeten the deal.
One reason why many e-retailers aren't making the most out of their welcome campaigns is because they're using simple, text-based transactional emails to thank a user for creating an account. This makes a bad first impression since consumers expect to be treated like VIPs with messages that include vibrant imagery and special discounts.
Cart Abandonment Campaigns
Making a retail purchase today is not as simple as paying a cashier in a brick-and-mortar store. When the checkout process spans multiple devices, it's common for consumers to get distracted while online shopping. So why do only half of top e-commerce companies react when a shopping cart is abandoned?
Even for those who sent cart abandonment emails, 30 percent only sent one reminder and a measly four percent included a discount off the order left behind. Cart abandonment campaigns achieve great ROI, but they're often difficult to set up in legacy ESPs, making it too cumbersome for e-retailers to include them in their email strategies.
Blast Campaigns
The report research was conducted in mid-December, one of the busiest times of year for online retailers, but 43 percent of leading companies did not send a single email blast within a week of a new user signup. The average number of emails sent per business was 4.7 in one week.
Many businesses fear an increase in unsubscribes with more frequent messaging, so it's important to set up a subscription center so customers can share their communication preferences. Coordinating email with SMS, push and in-app notifications can also improve user engagement across channels.
Why Industry Leaders are Still Struggling With Email
While there are many reasons why even the top 100 e-retailers are not reaching their fullest potential with their email marketing campaigns, we hypothesize that these challenges are high on marketers' lists.
Old-school technology. With their outdated interfaces and clunky functionality, legacy ESPs are not sophisticated enough to keep up with the demands of modern growth marketers. It's hard to build the campaigns of the future when you're working with a tool straight out of 1999.
Limited technical support. Email marketing teams must often rely on the limited bandwidth and resources of the developers who support them. Nothing hinders your ability to deploy campaigns like having to ask for an engineer's help every time you want to experiment with data or add a new customer behavioral event.
Siloed marketing strategy. The organizational structure of enterprise companies is typically siloed, meaning that each team develops its own marketing strategies and implements its own campaigns. This lack of coordination and transparency makes it difficult to iterate on campaigns and improve their results.
Pieced together platforms. Many marketers get stuck with a legacy provider that claims to be an all-in-one "cloud," but much of its functionality has been pieced together through multiple acquisitions. This often means that the martech stack is not seamless and doesn't manage any particular channel, like email, very well.
Delayed reporting. It's essential that email metrics are updated up-to-the-minute, but it's not uncommon for some ESPs to take hours or even days to deliver the results of a segmentation of other experiment. With this delay in reporting, it can be difficult to iterate on email results and be better informed for future campaigns.
Scaling issues. It's worth noting that these challenges become exacerbated as a business scales. What may be a minor hassle for a small startup can snowball into a nightmare as it evolves into a large enterprise and must support hundreds of millions of users.
One might expect a consistent standard regarding the email marketing of e-commerce companies, but this report demonstrates that email quality and extent of email strategy is highly variable even among the leaders in the industry.
Some e-retailers are executing sophisticated campaigns, others remain silent in this particular channel and the rest range widely in between. In our experience, it's not that marketers don't understand how important these tactics can be in increasing sales, it's that they haven't implemented the right technology to set them up for success.
To better address these six common email marketing challenges, make sure that your ESP meets these criteria:
Modern UI
Flexible user profiles
Seamless multi-channel marketing
Real-time reporting
Massive scalability
Title:
Why Are Top E-Retailers Still Struggling With Email?
Audience:
Brand Marketers
Publisher:
OnlyInfluencers.com
Copyright 2017
,
Only Influencers, LLC