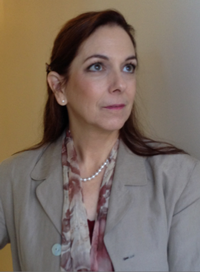 Anne is the CEO of ISIPP SuretyMail, one of only two companies in the world that offer email accreditation and certification. In addition, ISIPP SuretyMail offers ad-hoc help for immediate email deliverability problems, and also offers a stand-alone self-help downloadable Email Academy package, covering everything that an email sender needs to know to get their email to the inbox, and to troubleshoot problems. SuretyMail also offers email marketing system audits, to help email marketers ensure that they are doing everything right.
A graduate of Stanford Law School, Anne was one of the first attorneys in the country to work with legal issues relating to the Internet in general, and email marketing in particular; in fact, she wrote part of our Federal anti-spam law, CAN-SPAM.
As such, in addition to SuretyMail's standard offerings, Anne is personally available for consultations regarding legal issues relating to email, email marketing, email privacy, and Internet privacy and security in general.
You can read more about ISIPP SuretyMail email certification here:
http://www.isipp.com/email-accreditation/
For other assistance please call 877-265-3908, or email support@suretymail.com
You can reach or follow Anne directly here:
Email: amitchell@isipp.com
LinkedIn: https://www.linkedin.com/in/annemitchell
Facebook: https://www.facebook.com/AnnePMitchell
Twitter: http://www.twitter.com/annepmitchell