11 Ideas for an Email Platform that Prioritizes Deliverability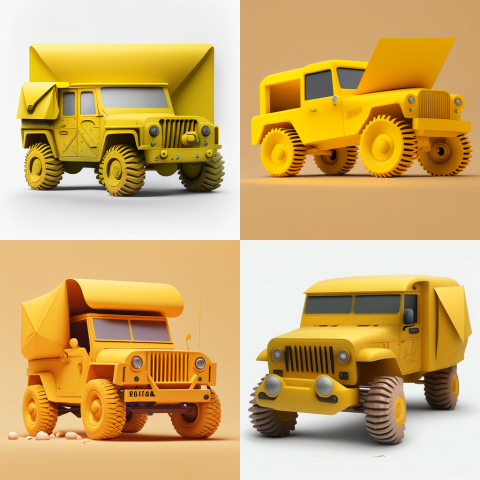 The recent advancements in AI tools like ChatGPT and Midjourney have left many of us overwhelmed. It's no secret that even email providers such as Gmail have utilized AI for some time with their email filtering algorithms. This has led to discussions and articles about the future use of AI in email marketing.
However, in my humble opinion, most Email Service Providers (ESPs) are "not so clever," compared to other digital marketing and campaign platforms. Why is it that they make the lives of email marketers so difficult? While they may advertise that sending emails is as simple as clicking the "send" button, we all know that email marketing is far from easy.
I recently wrote an extensive article discussing nearly 40 features and functions I would like to see in an ideal marketing platform. Unfortunately, the perfect email marketing platform does not exist, and there is no such thing as a perfect man, woman, or pair of headphones. Some of these features were based on my personal desires, while others came from existing email marketing platforms I'm aware of.
In this article, I want to write and imagine an email platform that prioritizes deliverability. A futuristic email platform that puts deliverability at the forefront would be a refreshing idea. It would maximize inbox placement and eliminate some guesswork involved in deliverability.
Here are my eleven ideas for a future email platform that prioritizes deliverability:
1. Mandatory domain authentication
All email platforms allow users to send emails out of the box, using the ESPs shared domains (via). Deliverability relies on reputation. Many marketers use the shared IP pool of their ESP, but why also share the domains? The future of email deliverability leans more and more toward domain reputation. Domain authentication is a straightforward task if done correctly. A futuristic email platform should make it easy for users to authenticate their domains, and perform automatic background checks on the domain DNS records to identify errors in the configuration (such as more than one SPF record, or if there is enough room in the SPF record), recommend using a domain or sub-domain, and make it mandatory to authenticate the domain before a marketer can send emails.
2. Transactional emails
Not all email streams are equal. Email platforms prioritizing deliverability would send transactional emails, such as welcome emails that trigger an automation (like the first email in an email series after someone registered to a list), from transactional email servers to maintain a good reputation.
3. Deliverability monitoring
Current email marketing platforms can show roughly how many emails are delivered (delivery <> deliverability), but that imaginary email platform could fill the gap by implementing a deliverability dashboard. This dashboard would help email marketers better understand their deliverability status, identify blockings in certain domains, and highlight metrics that suggest deliverability issues, such as a high soft bounce rate.
Most deliverability monitoring tools are based on a seed list. Email marketing platforms could do more to reflect the health of their email marketing programs in terms of deliverability by integrating with external monitoring platforms like GlockApps, MailMonitor, or Validity. Even building their seed network of seed lists to better identify purchased lists, scraped data, and all sorts of spam traps.
4. Google Postmaster tools
Gmail is the dominant mailbox provider and offers Google Postmaster Tools, for free, for email deliverability monitoring, but many marketers are not aware of it. These metrics can be monitored through an API or integrated into the dashboard.
5. Email validation at the point of entry
Good email deliverability begins with good data, and it is in the best interest of the email marketing platform to minimize the risk of hard bounces. While some ESPs perform email validation in the background, a futuristic platform would integrate email validation as a key component at acquistion.
The best email validation tools currently available include Webbula, Kickbox, and Zerobounce. There are also tools that integrate directly with existing email marketing platforms and can validate a list of email addresses, returning the results via API.
6. Email throttling
ESPs must perform email throttling to regulate the volume of emails coming from their platforms. However, in certain scenarios, email marketers focusing on deliverability may prefer to send their campaigns at a slower pace. Unfortunately, not many email marketing platforms offer this feature.
7. Customizable unsubscribe page/preference center
Gone are the days of simple "yes or no" answers regarding email marketing. Subscribers today want the option to receive emails on specific topics, choose the frequency of emails, take a break, or change their name or email address. An email marketing platform that prioritizes deliverability will have a lower unsubscribe rate and increase the likelihood of subscribers engaging with campaigns. But they will need a preference center as well as an unsubscribe page to achieve that.
8. Branded links
Using branded URLs or links is important for maintaining the reputation of domains. Most email marketing platforms use their own domains for tracking and images, which can harm deliverability in some cases (after all, they are shared domains). Branded links are the way to take control of your domain reputation.
9. Reputation management
ESPs use IP space, which can be a challenge to manage. Some do a good job of protecting their IP reputation and keeping it from becoming a "bad neighborhood," while others struggle with this task. ESPs do not openly advertise how many IPs they have, the reputation of their IP space, or how they manage it. This delicate ecosystem involves a shared responsibility for deliverability between senders and ESPs. Shifting the sender's deliverability performance from less reputable IP space may encourage senders to improve and become better senders.
10. Automatic domain and IP warmup
Most email marketers know that when they start using a new ESP, they need to warm up their domain. This can be a tedious process involving manual segmentation and an incremental increase in sending volume. An email platform that allows marketers to prioritize campaigns in order of the segments sorted by engagement (highest to lowest) and throttle the send makes this task much easier while building domain reputation faster.
11. Bring your SMTP and multi-SMTP
Email platforms provide tools for creating campaigns, templates, and automation, as well as a sending infrastructure. Some platforms (such as Ongage), allow you to connect to different sending services, while others permit you to bring your own SMTP for sending both transactional and marketing emails.
To summarize, When purchasing an email marketing platform, you are essentially buying a black box in terms of deliverability. ESPs provide the infrastructure for sending your emails. However, email marketing platforms can improve their offerings by focusing on deliverability.
OI Members: Sella will be leading a discussion on this post on our March 2, 2023 OI-members-only Zoom -- watch the discussion list for the link! Not a member? Join here or reach out to Jeanne, our general manager, to learn more.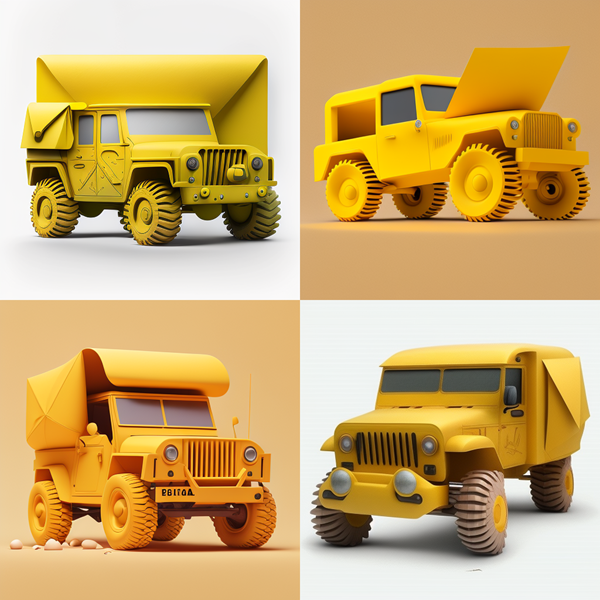 Blog Image (made with Midjourney) sella_a_realistic_image_of_a_big_yellow_envelope_with_wheels_th_11704577-ec90-49e0-b807-56c0b122eeea.png (1024×1024) (discordapp.com)