Imagining an Amazon Email Client: Prime Mail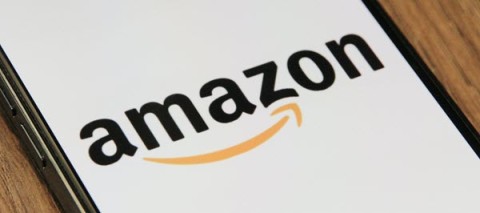 Gmail is getting old. What's the next hot email app?
That was the gist of a tweet I saw early this year. At the time, the question made me reflect on the different features and capabilities of all of the major inbox providers, and what those differences said about inbox providers' attitudes and beliefs about email. It was that reflection that led me to write What's Wrong with Email Marketing?
But the question still remains: What's the next hot email app?
While there have been several new email inbox apps since Gmail launched nearly two decades ago in 2004, these apps have generally had very narrow appeal around niche concerns. For example, Hey.com is for privacy-conscious people who want to manage their own spam filtering. And Superhuman is for business users focused on inbox productivity.
The other thing that has held back the newer entrants is cost. For example, Hey.com costs $99 a year, while Superhuman costs $360. No inbox provider is going to become a major player without a much more friendly pricing structure—which is to say, it has to be some form of freemail, which all of the current inbox market share leaders have.
The newest entrant to email hosting, Zoom, only includes their email and calendar service with select paid accounts. Regardless, their offerings clearly target businesses, not consumers, which would put it more in competition with Microsoft than consumer email powerhouses Google and Apple.
Convinced that the next hot email app doesn't currently exist, I wondered:
What company has the ability to build it?

What company has the justification to build it?

What company has the ability to scale adoption?
Only one company came to mind…Amazon.
Why It Makes Sense
While building a modern inbox is no easy task, few would argue that Amazon wouldn't be up to the challenge. The bigger questions are why would they do it and how would they scale adoption. Here are some of the key points and elements I envision…
Prime Mail would be free to anyone with a Prime membership—of which there are more than 200 million globally. This would create an additional benefit for Prime members, as well as provide an air of exclusivity (perhaps not unlike when Gmail launched as "by invitation only"). To convince people to change their primary email addresses or to add a secondary one, Amazon would need to allow them to keep their email address even if their Prime membership lapses. However, the Prime Mail interface would provide Amazon a major channel through which to lure lapsed members back, among other things.
Prime Mail would be used to provide extra benefits and raise awareness, in addition to being a Prime benefit itself. For example, Prime Mail users who are Prime members could be given early access to Prime Day deals; early access to or discounts on the latest Echo, Fire, and other Amazon products; and other perks that would provide one of the chief financial motivations for consumers to use a Prime Mail account. Amazon's promotional emails could also feature exclusive deals and featured content using dynamic content modules that only appear for Prime Mail users. In addition to helping them promote their own products and events…
Prime Mail would increase Amazon's ad inventory space. This is a fast-growing part of their business, so the additional ad space would be welcome. In 2021, Amazon's advertising business brought in $31.2 billion, making it several times larger than the ad revenue generated by Microsoft, Snap, or Pinterest, according to CNBC. As Gmail does in their Promotions tab, Amazon could include email-like ads in line with the emails their users receive.
Prime Mail would be geared toward commercial email, with tabs for "Personal" emails from individuals, "Marketplace" emails from brands, and "Receipts." Learning from and building on Gmail's work, Amazon would support both schema and AMP for Email. Amazon's promotional email program could be a showcase for both of these standards, directly reaping the benefits of these two promising standards. In time, Amazon would likely be able to address a majority of their email subscribers with these progressive enhancements.
Prime Mail would provide better performance data for Amazon's merchants, which sell more than half of the goods on Amazon.com. With Amazon giving their third-party merchants new tools, like Tailored Audiences, that enable them to build email marketing relationships with their customers, having engagement data that's unaffected by Mail Privacy Protection (MPP) would be valuable. Of course, Amazon would also benefit from more transparent email performance data.
Prime Mail would be a more sustainable inbox. While Apple Mail has staked out privacy as its core value, Prime Mail could stake out sustainability by being the first inbox to establish email retention time limits. For instance, Amazon could set a default by which they retain personal emails for 2 years and commercial emails for 3 months—unless the user archives the email, places it in a folder, or moves it to the Receipts tab where it would be kept indefinitely. In addition to being more environmentally friendly than current mailboxes that keep all emails forever, this policy would also lower costs for Amazon, which has invested heavily in sustainability and burnishing its image as an eco-friendly company.
Prime Mail would be a key component in potentially re-entering the smartphone business by creating an Echo Phone, which would expand the usage and value of their successful voice assistant, Alexa, as well as their other smart home products. Since Amazon stopped producing the Fire Phone back in 2015, they've amassed lots of experience in the hardware market. In the wake of App Tracking Transparency and MPP, Amazon has surely recognized the risks of allowing Apple (and, to a lesser degree, Google) to control the smartphone ecosystem. Given that experience and motivation, it's reasonable to expect that Amazon could make a much better second run at entering the smartphone market.
Prime Mail would be part of an Amazon "super-app" that's akin to WeChat and Alipay, with ecommerce, messaging, entertainment, and more all bundled into one app—just like the "everything app" Elon Musk says he's going to create. The magnet of checking your email would pull Prime users into the Amazon app even more frequently, creating more selling and advertising opportunities, as well as more brand stickiness.
For all of those reasons, launching their own inbox could be beneficial to Amazon. At the same time…
It Would Be Beneficial to Our Industry
One of email marketing's many advantages as a channel is that it's an open platform. However, after years of declining usage of Microsoft's email apps and stagnancy among other inbox providers, a duopoly has emerged where Google and Apple control a huge share of email opens, according to Litmus data. While inbox provider market share varies across the globe, the concentration is undeniable.
That concentration is potentially harmful to brands (including Amazon), as it empowers Google and Apple to make fundamental changes that they might not be able to make otherwise and for those changes to have far-reaching impacts. Apple's Mail Privacy Protection fundamentally changing how email engagement is measured is an example. And there are concerns that Google may start a paid whitelabeling program. Amazon could shake up the current inbox provider duopoly, as well as give inbox functionality like schema and AMP for Email a much needed momentum boost.
Of course, all of this is just wishful thinking and speculation. But sometimes dreams come true.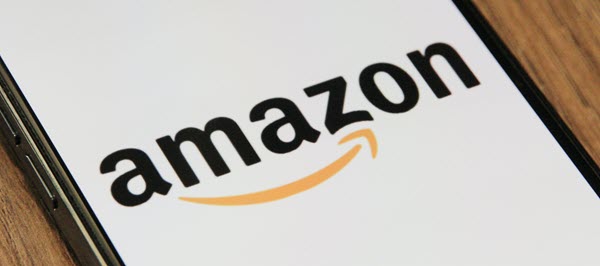 Photo by Marques Thomas on Unsplash