Managing the Risks and Opportunities of Pandemic Email Audience Changes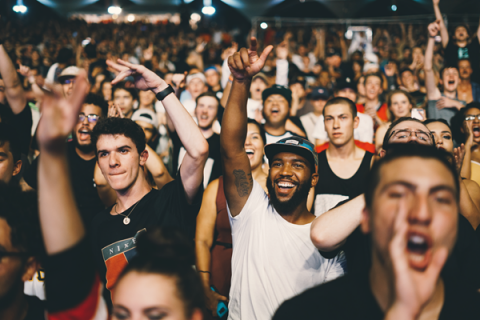 List building has been challenging over the past 18 months, which has now made managing subscribers a challenge. Before talking about the issues that are pressing now, let's look at how we got here…
When coronavirus lockdowns started in March last year, consumer behaviors started to rapidly evolve. Many stores were closed and many people didn't want to go to the stores that were open, which heavily impacted subscriber acquisition efforts in those settings and shifted most list growth to online signups. Grocery delivery exploded in popularity, and ecommerce as a percentage of retail sales gained several year's worth of growth in several weeks. Roughly half of the people who had never bought anything online made their first online purchase ever during those early weeks. Retailers and restaurants hastily rolled out curbside pickup and same-day delivery to try to serve online customers better. Meanwhile, widespread out-of-stocks had people shopping around and trying new brands at record levels. Layer on top of that massive shifts in employment and considerable urban flight.
Stating the obvious, that's a lot of change. And it's change that has posed risks in terms of not being able to adapt to subscribers' evolving needs and then losing them, but also presented opportunities in terms of gaining brand new customers who have been driven to try new brands. The next phase of change is upon us and presents similar risks and opportunities, according to Clint Kaiser, who heads up Oracle Marketing Consulting's Analytic & Strategic Services.
"As the economy reopens and some behaviors revert, many companies are struggling to manage their newer subscribers, as well as the changes in their older subscribers," he says. "Send time optimization, fatigue analysis, reengagement programs, and more are all critical to adjusting to the Next Normal and future shocks."
How to Manage Evolving Subscriber Behavior
Let's discuss how those tools and others can help marketers manage these changes.
Send time optimization. STO collects open times on every subscriber and allows marketers to use that data to optimize their send times on an individual level. A nice-to-have before the pandemic, STO has been hugely valuable to those companies that had it implemented before 2020. While everyone else was trying to figure out their subscribers' new inbox engagement patterns, brands with STO could simply wait for new open data to come in and have the system automatically adjust send times for every individual on their list.
Among our clients, we've seen STO deliver a lift of up to 10%. And it will continue to prove its worth in the months ahead as some consumers resume commutes back into offices or start new careers after using the pandemic to gain new skills. That will shake up open behaviors again, although much more gradually and much less dramatically. But even if economic activity returns to a relatively stable and peaceful state, STO will still be valuable in assuring that companies' messages arrive at the top of their subscribers' inboxes at a time when they're most likely to be reading their emails.
New personas. Pre-pandemic, every multichannel retailer had a group of subscribers who never bought online, so they'd use segmentation and personalization to send these customers store-only coupons and deals. But, of course, that segment changed considerably over the past 18 months. Also, some customers have become avid users of drive-thru pharmacies, curbside pickup, and same-day delivery through Shipt, Instacart, and other providers.
Smart marketers have adjusted their personas and created new ones to account for changing behaviors and new ones like those. Every company should be prepared to tweak these personas and segments over the next couple of years and beyond.
Loyalty programs. Because of the need to lock in long-time customers and to try to retain new customers, loyalty programs are having a renaissance. Not only are lots of brands launching loyalty programs for the first time, but companies that already have ones are rethinking the mechanics of their programs.
"COVID has put us on an accelerated path toward change," says Emily Rudin, Senior Director of Loyalty Product Strategy & Growth for Oracle CrowdTwist. "If you have a spend-to-get program, it's time to rethink that program. First, younger generations aren't motivated by price in the way that older generations were. Second, copycat programs of competitors don't work anymore, so be unique to your brand. Third, customers want to be surrounded by brands who get them and who understand where they are. And fourth, there is a huge investment in loyalty programs right now not just for retention, but for acquisition—which you do by not only turning a good customer into one of your best customers, but by inspiring them to bring in someone else who also becomes one of your best customers."
Fatigue analysis and RFM modeling. As the financial circumstances of some customers have changed, their email engagement has shifted. To better align their email frequency with subscriber interest, marketers are turning to fatigue analysis and RFM modeling to modulate frequency down to avoid burning subscribers out, as well as up to take advantage of increased interest.
Fatigue analysis looks at how many emails a subscriber is receiving and their engagement with those emails, and then tags those subscribers according to whether they're over- or under-saturated or just right. Those tags can then be used for segmentation and suppression, so you can get more emails in front of under-saturated subscribers and fewer emails in front of over-saturated subscribers.
RFM modeling looks to achieve the same goal of helping optimize individual-level email frequency. However, rather than focusing on email engagement, the model focuses on sales conversions by looking at the recency of a subscriber's last purchase, their frequency of purchases, and the monetary value of their purchases. Both fatigue analysis and RFM modeling have their place.
Reengagement programs. With subscriber engagement shifting and going quiet for a variety of reasons related and unrelated to the pandemic, marketers are wrestling with whether they need to change their definition of an inactive subscriber based on changing patterns in their list.
"Some of our clients who are seeing dips in engagement are monitoring whether the decline is merely an artifact of a channel shift and consumers heading back offline...or if it's truly a share-of-wallet loss," says Kaiser. "A longer window between online engagements may make sense if it's merely channel shift, and that would be a reason to adjust their inactivity definitions."
During the past 18 months, email marketers have seen tremendous changes in their audiences and their behaviors. Over the course of the next 18 months or so, some of those changes will harden while others unwind. Brands need to pay close attention to their analytics, make smart adjustments to their strategies, and use automation to help them automatically adjust to changes when possible.
There's a battle for customer retention going on right now. Use all the tools and tactics at your disposal to win the loyalty of your customers.
Chad White will be leading a discussion on this topic on the June 24, 2021 OI Members-Only Live Zoom Call (12:00 Noon to 1:00 PM ET).
OI members, watch the discussion list for details and a link to join.
Not a member of OI? Contact Jeanne Jennings to request a guest invite (limited availability).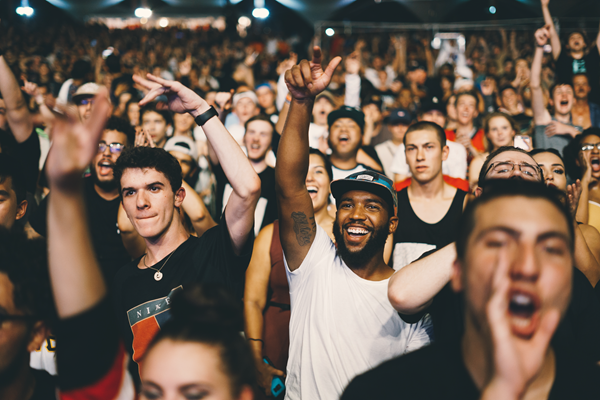 Photo by Nicholas Green on Unsplash