The State Of Email Marketing In South Africa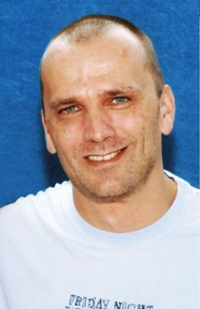 "Email Marketing in South Africa is truly in it's infancy. There are few true ESP's in South Africa, and very few companies truly using Email Marketing to it's full potential."
Email Marketing in South Africa is truly in it's infancy. There are few true ESP's in South Africa, and very few companies truly using Email Marketing to it's full potential.
With mobile access so high here, ESP's needs an innovative approach to capturing the leads and integrating that into a total email marketing solution. With a population of around 50+ Million, even though high levels are on cell phones, the market is growing rapidly, so its more about getting the education out to the marketplace to build a business. In the mean time, many local ESP's find that it's just easier to target international as well because of all the people in that market that just use it "as is".
There is thus huge potential for any ESP/Marketing Agency who can properly educate the market as to the benefits of email marketing, as well as getting past the ingrained objections against spending money monthly for "electronic marketing".
Anti Spam Legislation
Up until November 2013, there wasn't any anti spam legislation. This meant that end users were "legally" inundated with spam. Unfortunately this has jaded many South Africans, who look at email marketing messages with very high levels of distrust. Much more so than in other areas of the world.
In November of 2013, POPI (The Protection of Personal Information Act), was passed and signed into law. All companies have roughly a year to fully implement the regulations laid out in the act. Only time will tell if the act will be fully enforced.
The act was not specifically written for email marketing like in some other countries. It deals in all matters where personal information is collected, and has specific sections covering email marketing, SMS, direct mail, faxes and even robocall services.
Thankfully the act has pretty strict penalties of up to about US$ 1 Million per incident, and/or, up to 10 years in jail. Again, only time will tell how thoroughly these penalties will be applied.
Other Obstacles
The customer/market education is one of the biggest obstacles for local ESP's right now. There are however also a few, non customer education based, obstacles which will need to be overcome to be truly successful in this arena.
A major obstacle for wide spread deployment and success of email marketing is the state of Internet access in South Africa.
Internet access in South Africa stands at a very low overall penetration rate of only 34%, of which only 10% access the internet from home.
The main two reasons for the low penetration are lack of infrastructure and high cost of data.
Both of these are due mainly to the parastatal, Telkom, which is the sole provider of fixed line infrastructure in South Africa. The highest rate ADSL in most areas is only 4MB. In some of the major metropolitan areas, the speed goes as high as 40MB, but, very few can afford the pricing on the higher speeds.
Thankfully data rates are coming down, and many ISP's are now offering "uncapped" monthly Internet plans which will help overall penetration grow.
Hosting is also very expensive in South Africa, and even when you do host locally, there is always the threat of electricity "load shedding" by the single electricity provider, Eskom. "Load shedding" is done when the power grid cannot handle the load being placed on it anymore, and this is becoming a fairly regular occurrence. When this happens, all electricity to specific areas are cut off completely for several hours. Even though all proper data centers do have proper backup power in the form of generators and backup batteries, there is only so many hours that they can continue to run without proper electricity.
Most local ESP's host at least some of their infrastructure outside of South Africa, and some, like ContactJam, hosts 100% outside South Africa. Hosting internationally helps keep prices down, as well as provide very high levels of availability.
Mobile
Mobile penetration is pretty high, and smart phones, particularly the lower end Android and BlackBerry models, enjoy wide spread use.
There are 4 mobile operators in South Africa, which provides decent level of competition, which is continually driving down the cost of mobile data. Unfortunately this is counter balanced by the lack of even 3G in many areas of South Africa, where only EDGE is available.
4G/LTE is available, but, deployment is still very limited to major metropolitan areas only.
Conclusion
Although there are many obstacles, South Africa has always been a nation known for finding a way.
My advice for any ESP targeting South Africa is to bear in mind all the limitations, and focusing campaigns in a way which would be most accessible to all South Africans. This would mean very little, if any graphics in campaigns, which would enable any mobile phone, regardless of data speeds, to quickly open and act on the messages.
Mobile is becoming much more prevalent all over the world, but, in South Africa, it is by far most often used to access the Internet and email.
Richelo Killian is the co-founder and CEO of ContactJam, which is a South Africa started ESP, with offices in 2 cities in South Africa, as well as in the USA. ContactJam, although a new brand name, has been around for 5 years, and focusses on providing very high quality Email Marketing services at very competitive pricing. ContactJam provides shared accounts from as low as 1000 subscribers, right up to very high end dedicated servers for high end customers, capable of delivering in excess of 10 Million messages per day.