Unboxing: Webbula
This week I sat down with the folks from Webbula to take a look at their newly launched email hygiene tool. Let's take a look under the hood:
Webbula has been in business for 10 years. Starting as an email service provider, they noticed that customers often struggled with deliverability and sender reputation issues regarding their email data. As a result, their business pivoted into the email hygiene market and later added data enrichment capabilities. Today Webbula is a total data solution, giving customers the ability to email confidently while segmenting and personalizing their marketing campaigns for maximum efficiency and profitability.
Webbula's main goals of their new interface are two-fold:
Allow users to quickly enter and leave the tool to get exactly the data they need in a time- efficient manner, and
Provide powerful administrator tools allowing customers with multiple team members to easily review, distribute, and report on the organization's total data-set.
From the Dashboard of the main interface, all current file activity is available, including the sub- accounts from different departments in the organization: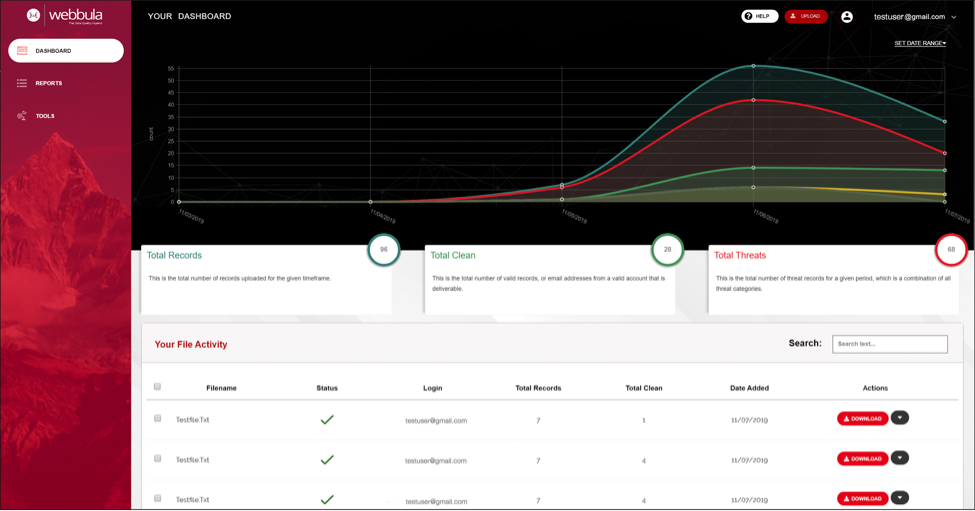 While most email verification tools use some sort of credit system, Webbula's credit system is designed to give maximum flexibility to the client. Webbula differentiates between "verification" and "hygiene", and lets you create a series of "scenarios" to automatically assign different credits to different levels of list processing, ie. one scenario could be for email verification, other credits can be assigned to list hygiene. Email verification, for instance, would simply check to see if the email address is deliverable. List hygiene goes further to determine any threats that might exist on your list such as spam-traps, "screamers" (addresses that are known complainers), bots, honeypots, etc. Webbula's biggest value is in its ability to provide hygiene and verification simultaneously, providing a deeper picture of your data-set..
With this flexibility, a user can assign credits to check "delivery verification" only for a legacy brand and more hygiene focused credits to new brands and lists, maintaining complete control of costs and usage by different departments within the organization.
From the "Reports" view of the dashboard, the current status of all your lists is at your fingertips: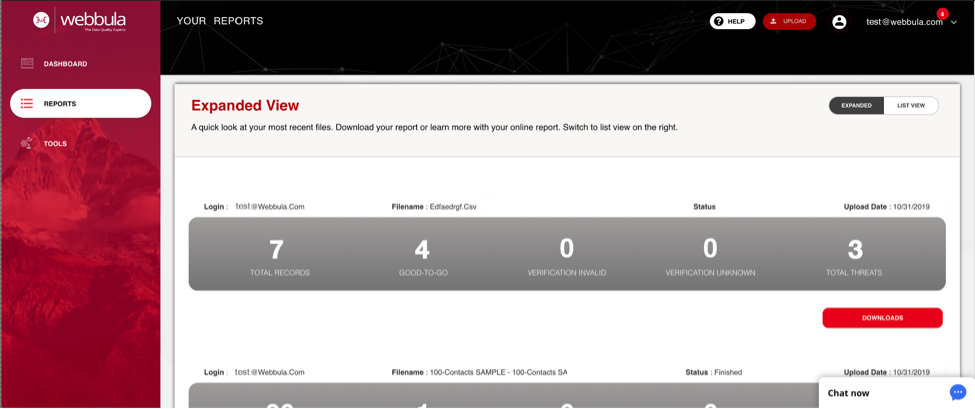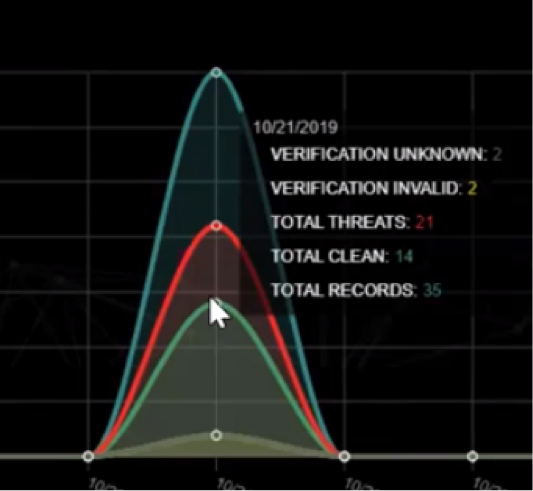 From the tools section, the administrator can assign the various credit scenarios to other users in the organization. New users can be added to the system and credits can be moved easily from user to user. This powerful ability to manage credits within the organization is what Webbula believes to be of their main differentiators, making it ideal for organizations that need to manage multiple brands and lists within their team.

In the tool section, clients can create API tokens so that Webbula's verification and hygiene services are available within their marketing systems and data capture forms in real time:

One of the nice features of the interface is the ability to drag and drop your email file directly into the interface itself rather than just clicking on an upload link. The files themselves are processed based on a rule set called "Profiles" that are preset by Webbula in collaboration with the client. "Profiles" determine exactly what are flagged by the tool and what a customer would like filtered out of their list,and can be customized to process B2B and B2B lists differently using custom rule sets.
Reporting is provided with a detailed summary of the file results, and a spreadsheet which lists the original file with an added column that identifies any data that was flagged for reputation, fraud, delivery, or conversion threats: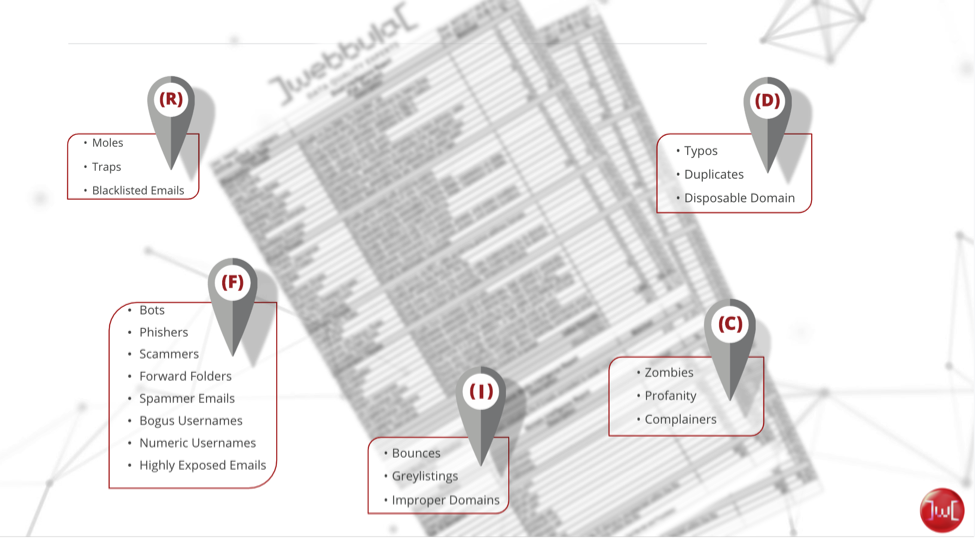 Another unique feature for those that like to customize their work environment is the ability to change the look of interface, including adding pictures and adjusting the color of various parts of the tool:

Summary: Webbula is designed for maximum flexibility and the ability to quickly and easily enter the system, process the data you need, and go. Webbula's interface is customizable with a drag and drop capabilities. Their administration system makes it ideal for larger organizations who manage multiple team members and brands.
To learn more about the tool and find out more about Webbula's services contact them at https://webbula.com or info@webbula.com