ESPs are all the same (or maybe not?)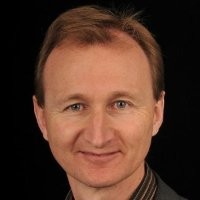 "You are all the same", the words uttered by brands to ESPs, the words that ESPs don't like to hear.
But is it true?
So here's some advice for brands to answer this.
I know the situation from both sides, from working within an ESP and over the last four years on the other side of the fence. As an independent email consultant I've used a dozen of the top ESP solutions in the course of my work.
At first sight the ESPs do indeed look similar. They all offer content setup and editing, data management, segmentation, split testing, reporting, triggers, auto-responders or automation features.
Feature fit?
Perhaps a good vendor pitch and 30 minute solution demo will have you convinced the solution is a great fit. Or perhaps you've created a feature tick list and found all vendors tick all the boxes. How can you decide now? Tick lists are too simplistic.
I've found head slapping vendor specific limitations with A/B split testing, reporting, data management, dynamic content, the depth of historic data held, to mention a few. In fact all ESPs have strengths and weaknesses.
One ESP might have easy to use content setup, another much more flexible reporting and another better segmentation capability, etc. The devil is in the detail.
The most important point is to be clear about your requirements, not features, before evaluation. Fix your email strategy and where you expect to go over the next two years.
It makes no sense to try and evaluate every single aspect of a solution. Focus on just those areas of most importance to find your best fit. Do this with use cases rather than feature comparisons.
Document a real campaign requirement, one that demands a lot from vendor technology, perhaps a multi-step campaign with triggers, automation, events and conversion tracking.
Then go through with the vendor exactly how it will work. Not just whether it can work but exactly how it can work. If it's really easy to do the vendor should be able to show how. Draw your own conclusions if they can't.
Perhaps your most complex requirement is not about campaigns but rather managing campaigns across multi-international offices, being able to scale up to tens of users or specific 3rd party solution integrations.
Also, don't fall into the trap of buying what sounds like the most capable whizzo technology on the basis of convincing yourself you'll work out what to do with it afterwards and it will be brilliant.
Resource fit?
An often missed evaluation criteria is the speed and ease of getting things done.
Include in your evaluation the skills and resources needed to create the more complex campaigns. How much time will be needed to achieve your goals? Whilst a solution may in theory be capable of something, if the time and difficulty in doing it is too high, it's as good as not capable.
Are there things for which you'll need the vendors help to do it? This could have a cost implication as well as time.
All marketing resources are stretched and the ability to execute can make the difference between moving forwards with your program and never getting anywhere.
Support fit?
Once you've found your way around a solution you'll hopefully have little need for support. However, you will need it at times. So in addition to evaluating the solution, evaluate the support and support resources.
Is there an online knowledge base?
Is well organised and clear?
What type of person are articles written for?
Is there a user community?
What about training, online or face to face?
Is there support portal so you can see your open tickets? For you? For your colleagues?
The quality of support resources do vary, just as the detailed solution capabilities do.
What about speed of support? When it comes to contacting support, the best ESPs provide support answers in well under 24 hours, real answers not just holding answers. In many cases I see support answers in 2 to 4 hours.
And if you are working at Enterprise level what about account management? What are the responsibilities of your account manager? How much time will your account manager have for you and what can you expect them to do for you? How many other clients does an account manager look after? Forty other accounts, doesn't that mean 1 day of help per quarter?
In the majority of cases the account manager looks after the commercial relationship and is a point of escalation if you have issues with the support or service in general.
If you are looking for ongoing help with your email strategy and someone who really knows your brand and campaigns then you'll most likely need to get additional services, very possibly from an external agency or consultant who specialises in this type of work and aren't tied to selling more technology.
My experience has taught me the ESPs do definitely vary, with different degrees of fit for particular brands and verticals. There are some great ESPs and platforms available but there is no one best ESP.