Email Innovation of the Week Winner: Social Proof from Fresh Relevance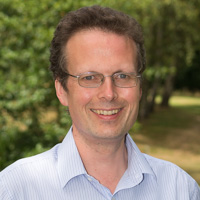 We've added Social Proof for Web and Email Campaigns.
This allows online retailers to easily share with shoppers real-time statistics, showing what products and services have been recently viewed and/or purchased. For example "28 others are viewing this hotel right now!" or "7 recently bought!".
Social proof provides shoppers with more information and confidence upon which to base their purchasing decision. It is a powerful technique to convert browsers to buyers during sale periods and limited offers by giving a sense of urgency. For example, displaying that 68 people have looked at the same 50% off product in the last 30 minutes will motivate the visitor to make a purchasing decision faster, if they fear they may miss out.
The Social Proof Smart Block be can easily integrated with existing e-commerce sites and can also be embedded within email newsletters, offers and cart and browse abandonment emails. One of our clients implemented Social Proof on the same day we released the feature, showing how easy it is to implement into an existing eCommerce site.
For more information and examples, see here:
https://www.freshrelevance.com/blog/press-release-social-proof
Title:
Social Proof from Fresh Relevance
Audience:
Email Marketers
Publisher:
OnlyInfluencers.com
Copyright 2015
,
Only Influencers, LLC