7 Tips to Nail Your Valentine's Day Email Campaign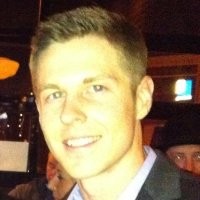 Not in the business of hearts, perfume or roses? No biggie, you can still crush it with your V-Day campaign.
Did you know that people are willing to spend on average $130.97 on Valentine's Day for their significant other (US National Retail Federation)? Heck, 3% of pet owners will even give Valentine's Day gifts to their pets! That's why you are missing out on some big bucks if you aren't crafting killer V-Day email campaigns, even if you aren't a jewelry store or chocolate shop. Here are 7 tips on creating an incredible Valentine's Day email, for ANY company or product.
Craft a killer subject line.
Valentine's Day email volume is second only to the Christmas holiday season and your subject line is your first (and perhaps only) chance to make an impression. With buckets of email campaigns landing in your reader's inbox, you need to ensure your subject line crushes it.
Experian Marketing Services found that the key features of the highest performing subject lines during V-Day were gift and card 'ideas,' personalized greetings, including a heart symbol and using the word 'sweet.' So, keep those ideas front of mind when you are looking to catch they eye of your reader.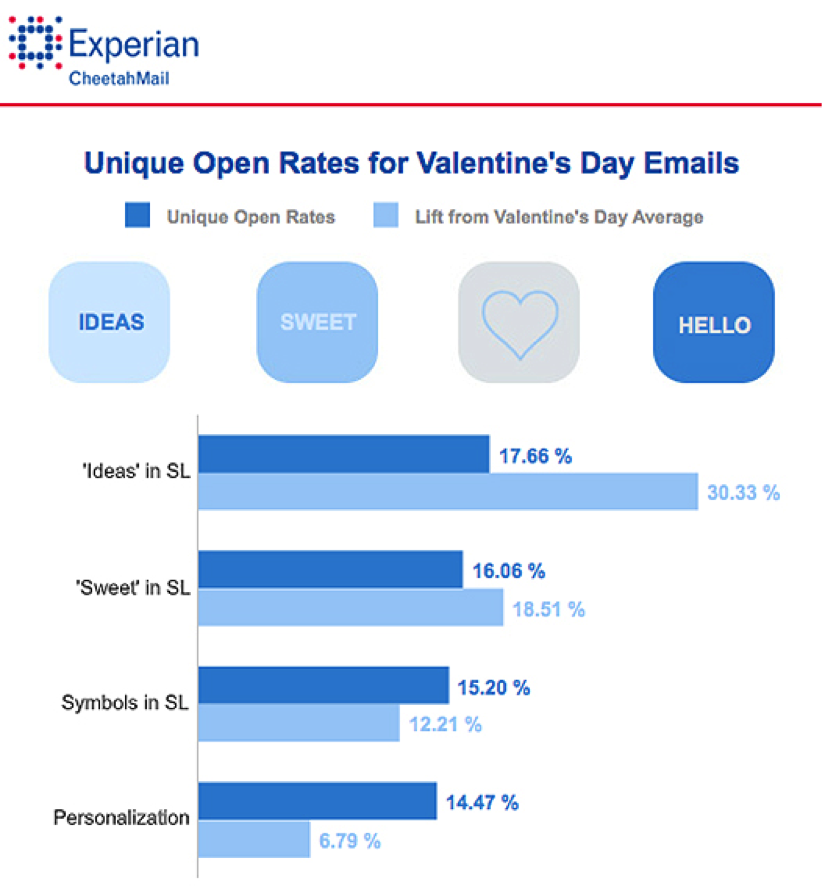 Another general tip when creating your opener is that clarity is essential to your open rates. A case study conducted by AWeber Communications found that a clear subject line gets 541% more clicks than one that's clever. Take a tip from MailChimp when they say, "When it comes to email marketing, the best subject lines tell what's inside, and the worst subject lines sell what's inside."
Other general rules of thumb to follow when crafting your subject line are these simple rules:
Avoid these words - Help, Percent off, Reminder.
Leveraging localization in subject lines kills it.
Keep your subject line to 50 characters or less.
Make it actionable.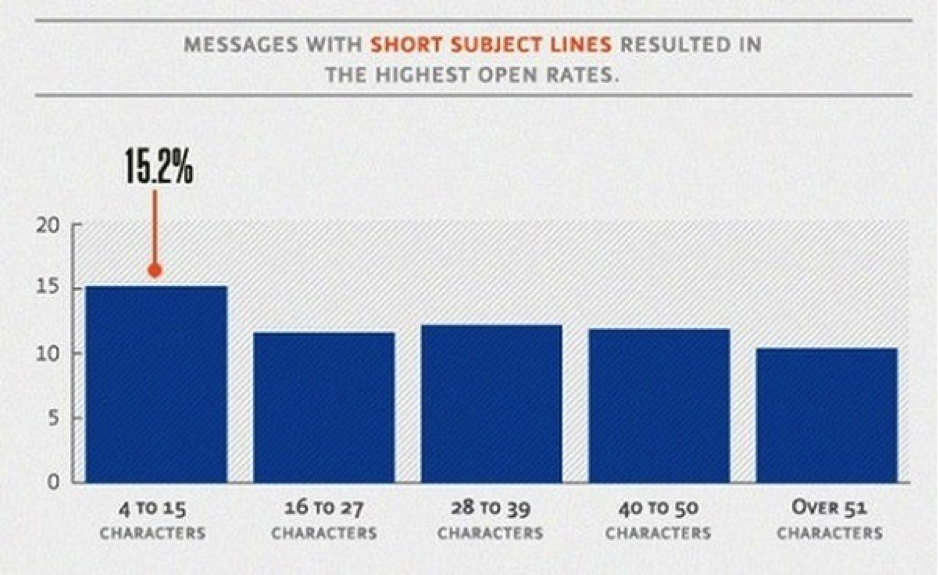 This is a screen capture from MailerMailer that shows the most effective length of a subject line.
With over 1.9 billion non-SPAM emails being sent every day, make sure you are putting in the time to uncover what really resonates with your audience. If your subject line doesn't captivate your reader, one of the other 200 emails they see that day probably will.
Segment your list for success.
List segmentation is always an effective marketing strategy but packs even more of a punch for V-day. Why? Because gender plays a big role in the messaging you are sending February 14th.
Pulling and segmenting basic demographics like gender can be done with ease if you are collecting that information when they opt-in to your list. However, with opt-in boxes, less is more so you could leverage a survey to uncover individual characteristics of your audience like gender, age, company position, interests, and more.
Once you've got your list segmented by gender, create one campaign for each sex as the message and offer will differ between the genders (well…at least in most cases, no one fits perfectly into a box).
Age is another defining factor when segmenting your lists for your V-day email campaigns. I think it's safe to say that a 50 year old couple will probably have a different idea on how to spend that day compared to two 16 year olds.
Knowing the age of your different target markets could take your email conversions to the next level. In the example below (though not V-day themed), Fit for Me was offering a promotion and knew their audience varied in age. Instead of creating separate campaigns for each age group (ain't nobody got time for that!), they simply switched out the image at the top of the email but kept everything else the same. This simple switcheroo allowed the image to resonate with the different age groups that make up their email list.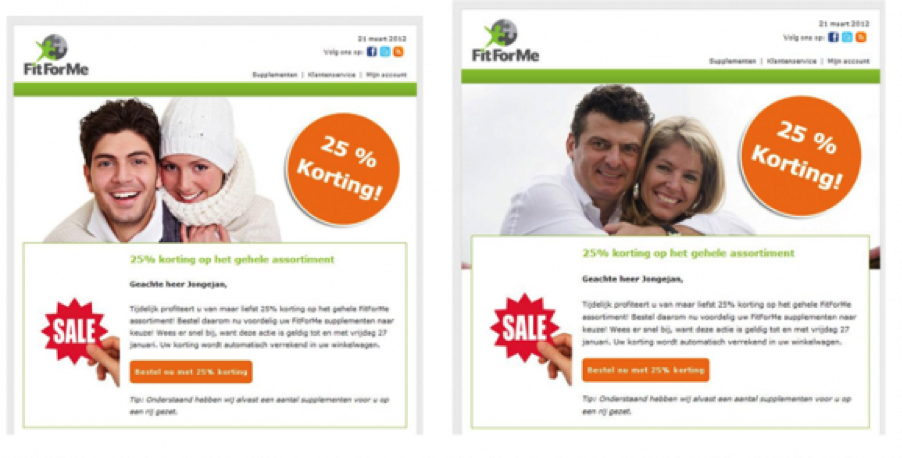 Never underestimate how a slight change, like the one above, could impact your ROI.
Send your campaign at the optimal time.
Is it too early to send my Valentine email campaign? When is everyone else promoting their offers? When do the most purchases happen? These are questions you should definitely mull over before you hit send, to ensure you're getting your message out there at the most optimal time.
RetailEmail follows the email marketing activities of all of the top online retailers and posted a summary of Valentine email volume and found that 2/3 of Valentine promotions were sent in February, with the heaviest volume on February 8th followed by the 6th and 12th: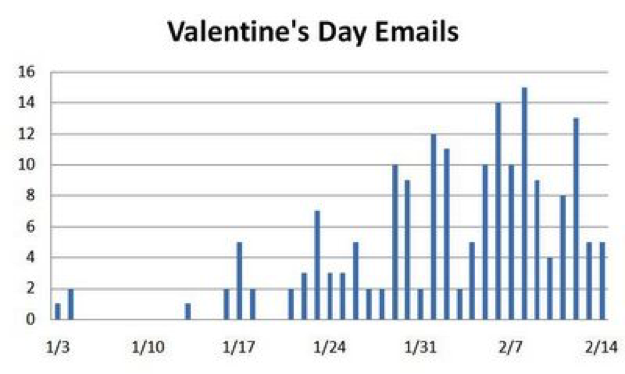 Now that you know when your competitors are sending, you also have to ask, when are my consumers buying? After looking through stats compiled by Experian, it's safe to say that Valentine's Day buyers are pretty good procrastinators. From Experian's chart below, you can see that most Valentine's Day emails generate revenue in the week leading up to the big day.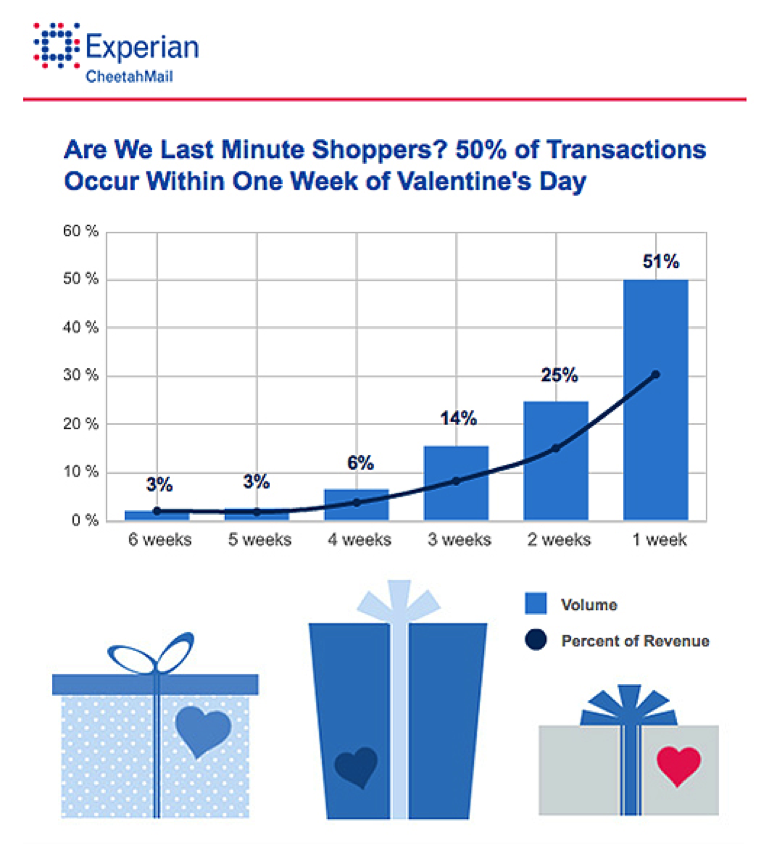 From the graph above, it's safe to conclude that the timing of your campaigns are critical and if you want the most bang for your buck, send your email campaigns throughout the week before February 14th.
Code your email to be mobile-friendly.
Responsive, responsive, responsive! 61% of consumers read at least some emails on a mobile device, and 30% read email on their mobile device exclusively (Yesmail "Email Compass: The Mobile Effect" 2013). That's why you must ensure your mobile audience has an amazing experience interacting with your campaigns. On top of those opening stats regarding mobile readership, Optyn reported that 75% of smartphone users delete emails they can't read (e.g.: non-responsive emails that look like crap on a mobile device). So if you've been waiting to go responsive, the time is now. Not convinced yet? Check out these case studies outlining the impact responsive design can have on your bottom line.
Need a responsive email template for your V-Day campaign but don't want to shell out the cash to buy one or invest the time in coding one from the ground up? No problem, access Email on Acid's Free Responsive template here.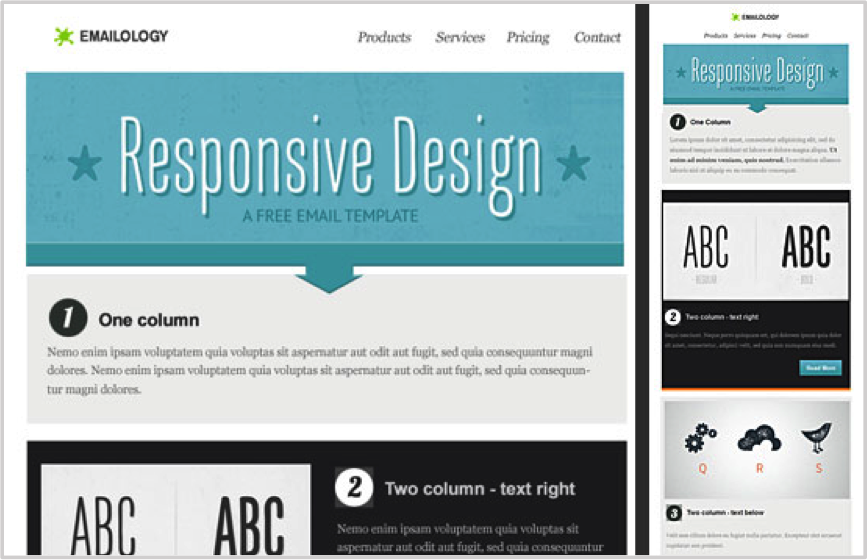 Make a compelling offer.
This seems like a painfully obvious element, but I see underwhelming offers on the reg. Plus, your reader is already going to be bombarded by V-day promotions so if you want to stand out from the crowd, ensure you are offering something relevant, useful and valuable.
The National Retail Federation has uncovered that adding something "free" into your campaign will help your conversions. They found that free shipping had the highest transaction rates and revenue per email. Another way to win over your crowd is by offering a free gift with purchase. Finally, another element to motivate your reader to take the bait is offering a percent off the purchase.
Below is a great example of how MapMyWalk leveraged the V-Day theme through their email (even though they aren't in the biz of selling romance) and made a compelling offer using the percentage off technique.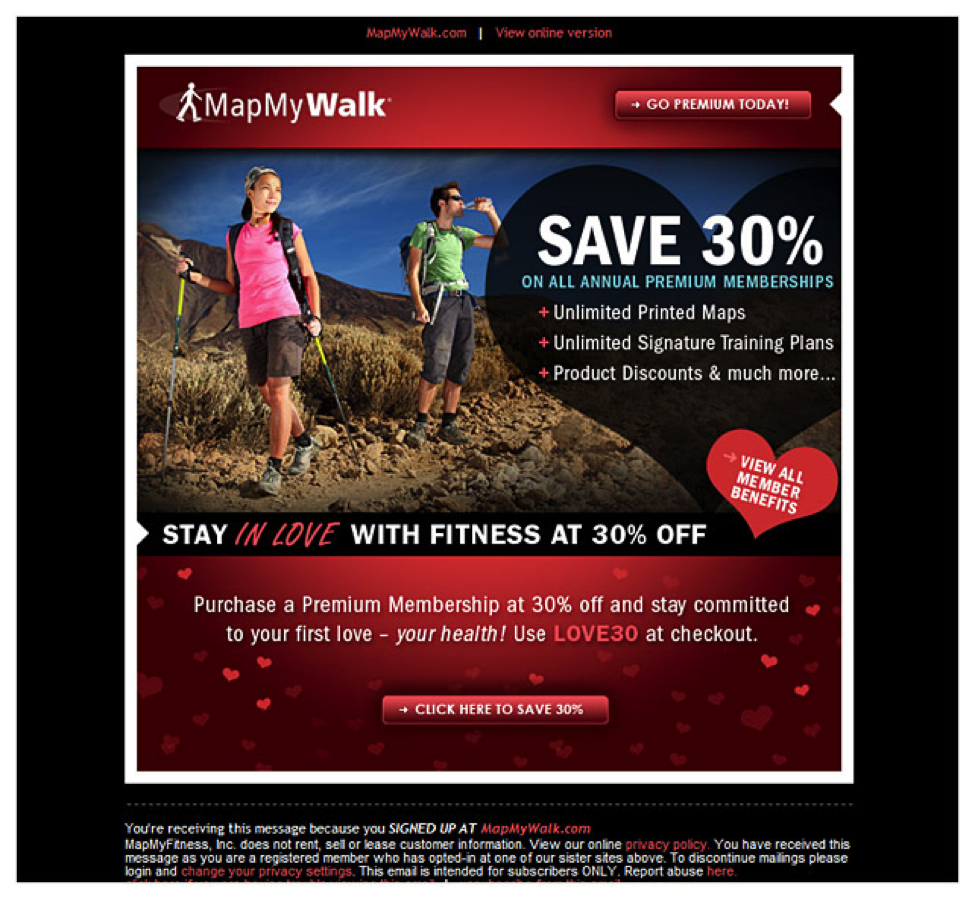 Provide value in your email.
Providing value in your email campaigns come in many different shapes and sizes. For example, providing value could come in the form of anything from a free download to a killer discount on a product. In regards to V-Day, though, there is one tactic that seems like an incredibly popular trend: Giving Valentine Day gift ideas in the email! The majority of people, it seems, are scrambling for gift ideas for their S.O. and that's why offering ideas via email can help your opens, and conversions.
Williams and Sonoma's email below gives a great example of giving gift ideas while also promoting their own products. Check it out below:

Test your V-Day email BEFORE you hit send.
Did you know that almost every email client displays HTML differently? Each client has its own unique way it interprets your HTML. That's why your HTML code can get all jacked up in different email clients even though that very same code looks pixel perfect in another inbox. For example, your text could be huge in Outlook but look beautiful in Gmail.
It would be a crying shame to pour time and money into making a killer Valentine's Day campaign but then fail to properly test as that can cost ya a big chunk of change. Below is proof that even bigwigs like Google sometimes forget to test their email, and the results can be ugly.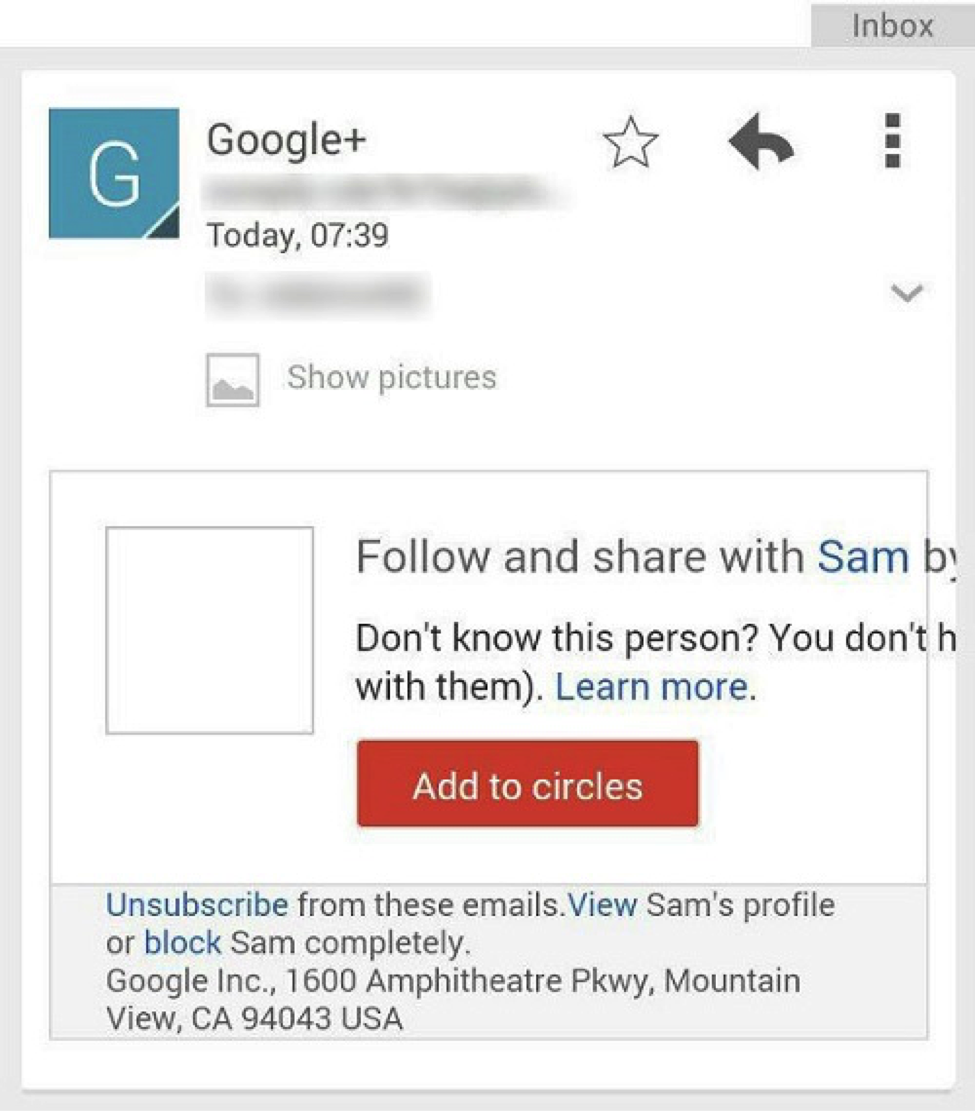 I get that designing and deploying pixel perfect emails can be a major time suck. That's why you should check out Email on Acid so you save time, money and perhaps your sanity by leveraging the most comprehensive, collaborative and innovative set of email tools to build the perfect email campaign.
Click here to get a look at some sample test results!
What advice do you have to help create an awesome V-Day email?
Did I miss anything? Comment below and let me know what tactics you use to make a "perfect" Valentine's Day email campaign.
Stay Informed
When you subscribe to the blog, we will send you an e-mail when there are new updates on the site so you wouldn't miss them.