OI Turns 6: A Year End Review and Where We are Headed in 2017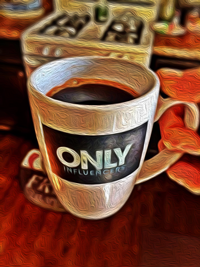 It is that time of year again. The week before the Labor Day weekend when Email Marketers are away on vacation, clinging to their last grasp of summer, and all my blog writers are laying on the beach sipping My Ties. So every year, it is my turn to take the blogger reins and talk about my thoughts and dreams about where Only Influencers is headed next year.
August is the anniversary month for OI: we just turned 6! And our last year was our most successful and rewarding yet. The big reason was, of course, launching the Email Innovations Summit. Our first conference, held last May in Las Vegas, was a huge success. In fact, my partners, Rising Media, tell me it was the most successful conference launch in their history. Here is what Chris Marriott from Marketing Democracy had to say:
"Our ROI from attending and speaking at the first Email Innovations Summit in Vegas was 20X! This show has instantly become a 'must attend' for us going forward! If you have a great product or service, you will find highly-qualified prospects at Bill's show."
And so, naturally, the whole theme of "innovation" will be THE driving force for the upcoming year. Last year at this time I introduced the "Unboxing" series, where I took the cover off some of the latest email technologies and the brands that use them.
In case you missed them, here are the 6 Unboxing articles we've done so far:
Unboxing: Touchstone from Alchemy Worx
Unboxing: Taxi from Action Rocket
Unboxing: ServiceMaster's Email Marketing Programs.
Unboxing: XO Group's Email Programs
These are some of the most trafficked blog posts we've published; so expect to see a lot more of these types of articles. (And if you are a developer, startup, or established vendor who wants to show off your latest innovations and discoveries, reach out to me.
Are you debonair enough for a demo-nar?
Thanks to Influencer Loren McDonald for introducing me to the term "deminar", a combination demo and webinar. I prefer my own term: "demo-nar" and so one of the big goals for next year will be to introduce the embedded video "demo-nars" throughout the site so that you can get a demo of the latest software without having a sales guy/gal breathing down your neck.
And starting with the London Email Innovations Summit (Oct 12-13th), and continuing a next's year's Summit in Las Vegas, I will reserve the last session of the show for my own review of the latest innovations in email.
What is Only Influencers (OI) About, anyway?
OI is the oldest, continuously running, community for Email Marketers in the world. Here is the brief history: It started in 2003 as an invitation only listserv for my friends in the Email Marketing world. And the discussion list has been going on daily, every day, since then.
In 2010, after seven years of some the most insightful, prophetic private discussions, discussions that shaped the future of the email industry, I launched OI in order to let some of the wisdom of that community bubble up to a larger audience.
Over those six years, we have added an advertising sponsored website which archives hundreds of blog posts, white papers, and graphics on email marketing, available for free to the public, we launched an advertising sponsored newsletter containing the latest blogs posts, job postings, and industry news, and finally, the third leg to the table, a successful conference series.
If you are a brand marketer, consultant, agency, or vendor who does email, here is how you can get involved:
OI offers 4 independent resources to the email marketing professional:
Membership in OI's active and curated discussion lists.
The OI website, a repository for white papers, case studies, and blog posts on email strategy, design, and the email profession (including our annual salary guide) as well as vendor buying guides and resources to find the best email agency or email consultant.
The OI Newsletter: Bringing the best email reviews, opinion, jobs, and industry news weekly to over 1,600 email professionals.
The Email Innovations Summit: a conference and joint venture between Only Influencers and Rising Media.
Membership in OI's discussion lists:
As I mentioned, the OI discussion lists have been going on continuously for 13 years with many of the original members still posting. Membership gets you access to main discussion lists, which include discussion lists dedicated to delivery issues, general email discussions, industry announcements, and a meetup list for conference goers.
Membership is about 500 members and includes an equal mix of brand marketers, email agencies, consultants and vendors. You can ask any email related question to the community and you will get back answers from a world-wide group of experts, usually within minutes.
And vendors and agencies get to promote their latest innovations once a week in a thread called The Friday Pitch, giving brands the ability to stay on top of the latest innovations in email marketing.
Membership is $20 a month ($200 a year) and is curated: all applications are reviewed and approved by me personally. If for any reason your application is rejected, you will receive an immediate and full refund.
The OI Website
Thousands of marketers come to the OI website each month to read the latest blog post, search the archive, download whitepapers, or to find a vendor, agency, or consultant to work with.
We offer many advertising opportunities for vendors, agencies, and consultants to expose their product and services to a wide, targeted audience.
The OI Newsletter
The OI Newsletter readership continues to grow and we continue to deliver fresh voices and new insights each week to the email industry. While we continue to provide the thought leadership of established players like Dela Quist, Bob Frady, Karen Talavera, and Jeanne Jennings, we have also introduced new voices and given a platform to new generations of marketers.
I'm most proud this year about providing a platform for discussions about gender diversity in email marketing. It started with Kristin Bond's provocative article "Can We Talk about Gender Diversity at Email Conferences", led to an intense discussion on the OI discussion lists, (Diversity: the Discussion), and generated action with the development of a new organization (not yet publically announced) to help mentor women in the email industry as well as find speaking opportunities for them.
While advertising slots sell out quickly on the newsletter, over the next year I'll be introducing additional advertising opportunities in the newsletter, read by thousands each week.
The Email Innovations Summit
As I mentioned, the Innovations Summit was a huge success. We are now ready to go with a London conference (Oct 12-13th) and Las Vegas 2017 in April. We are taking speaking proposals now for the Vegas show.
The conference is unique in its focus on Innovations and new technologies as well as being attached to a strong community. The blog posts drive discussion on the discussion lists and this helps the community define the topics for the next Innovations Summit. No other conference series provides this year around community to connect you to peers and partners to help you succeed.
So, enjoy your last week of idleness and relaxation. Because there is a lot to accomplish next year, and I can't wait to be there to support the efforts of all email marketers to innovate, educate, and communicate to grow one of the most important marketing channels there is.
See you next week.
Title:
Only Influencers and Email Marketing: Year in Review
About:
Only Influencers, Email Marketing, The Email Innovations Summit
Audience:
Email Marketers
Publisher:
OnlyInfluencers.com
Copyright 2016
,
Only Influencers, LLC