Friday Pitch Day: dotmailer Channel Extension Feature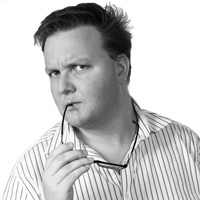 Today I want to pitch to you a non-email (gasp!) bit of dotmailer, our new channel extension feature.
Our drag-and-drop program builder allows you to craft journeys for contacts, so that when (for example) someone fills in a survey, or when it's 7 days before someone's birthday, or when it's 30 days since they made a purchase, or when their average order value drops below $20... but until now what that's allowed you to do is start them on a journey to get an email or series of emails.
What's been added is a number of light-touch integrations to extend the automation options beyond email, so you can easily automate an action in your own in-house systems or third-party services.
From an easy to use point of view this means a marketer can now, as part of an automation journey:
The same old options:
Send an email
Update mailing list subscriptions
Update contact data
Add to another journey
And now also:
Send an SMS via Dynmark, Twilio, or dotmailer's own SMS service
Send a physical postcard via Lob.com
Create a lead or contact in Salesforce/MS Dynamics
Create a contact in Magento
But that's just the simple stuff any marketer can do using the tool... because all of this stuff has simple "fill in the field" interfaces.
(Our marketing team now love me for making it easy to build automation journeys, but also hate me because instead of being able to blame the tool, the hard bit is now coming up with the marketing logic and content.)
Here come the exciting technical possibilities
At this point the tech-phobic may want to jump out at this point and across to my colleague Ben's blog on channel extensions or to a very handsome chap talking about the channel extensions in a video.
With a bit of technical knowledge, you can also set up channel extensions to contact any third-party system via a REST API.
Techie example 1 - Any SMS service you want:
One Estonian client didn't want to use any of the three pre-built SMS integrations so is using the automation system to send SMS via Messente; they just add a step in their drag-and-drop program for "Send request to Messente API", tap in the location of the API end point and body data and every time a contact hits that point in the program, the contact will be sent the SMS personalised to them.
The client has their own contract with Messente, so is billed for the SMS sending through them.
Techie example 2: Push messaging
We haven't (yet) done a pre-built integration for push messaging; so we've got someone integrating to the Donky API to send push messages when a contact reaches a particular point in the program.
They push event data into dotmailer, and all the logic and triggering information occurs in the program builder. These programs will trigger off, for example, when the last login into their mobile app was >7 days ago.
Although these non-off-the-shelf integrations require some technical know-how on the setup; they can be made human readable, so it's pretty straight-forward for a tech-savvy marketer to make small changes and duplications without having to get in a consultant.
Try it out
Channel extensions aren't included in dotmailer's free trials, but need to be enabled on the account. So if you want to try it out, you'll either need to speak to your account manager or drop me a line to get it enabled.