Friday Pitch: Threads by SendGrid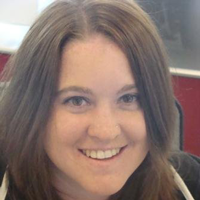 Hey everyone, Greetings from your friends at SendGrid!
We're proud to announce Threads by SendGrid: bringing triggered, one-to-one communication within reach.
Automated email (also called triggered email) is one of the most powerful ways companies can meaningfully engage with their customers and drive marketing ROI. Unfortunately, existing automated email tools can be prohibitively complex, expensive, and demanding of developer time.
Threads is an automated communications solution designed to streamline developer effort and empower marketers to make sending highly-relevant, real-time messaging easier than ever. Threads helps you improve customer engagement with a tool that's easy to use, offers endless flexibility, and is fast and simple to integrate.
Best of all, Threads is built on top of our leading cloud-based email delivery platform, providing you with proven deliverability and scalability (plus our 24/7 support team).
Visit Threads.io today to learn how to elevate your customer communications.
Title:
Threads by SendGrid
Audience:
Email Marketers
Publisher:
OnlyInfluencers.com
Copyright 2015
,
Only Influencers, LLC