A Private Curated Community
For Email Marketers
"Only Influencers is dedicated to the support of the individual email marketing professional, to the promotion of the companies that service those professionals, and to the growth of the email marketing industry as a whole.
---
Latest News:
New Blog Posts:
Bob Frady: Relevance is Irrelevant

Jeanne Jennings: Triggered Email Messages: Evaluate Your Performance with these New Benchmarks
Bill McCloskey: How I became a Columnist/Technical Editor for a National Magazine by Responding to a Magazine Subscription Notice
Ellen Watkins: Marketing Automation: Simplify, Be Efficient and Grow
---
Latest Testimonial
"Only Influencers is an invaluable resource for anyone in the email marketing community. There's no better place to learn about and discuss current issues facing the industry, than with the thought leaders you'll find at OI." - Nikki Schlesinger, Innovxy

---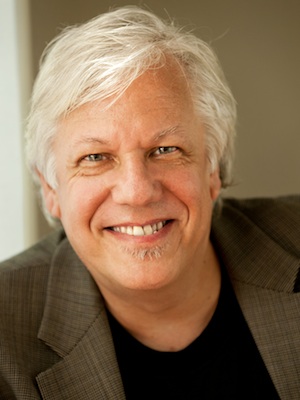 Welcome to Only Influencers
Only Influencers is a unique community and social media platform for Email Marketers and other Digital Marketing professionals. It is a "curated community", meaning that each member of each community is vetted, screened, and invited to join based on their background and qualifications. Every member is a respected member of the digital marketing industry and the community is a broad mix of brand marketers, freelancers, entrepreneurs, vendors, and thought leaders. If you have a question that you need expert advice on and a quick answer, Only Influencers is your place.
Because of OI's strict privacy rules (whatever is shared in the community, stays in the community), Members have found it to be a safe, trusted environment to discuss sensitive issues. They openly share and exchange information with their peers, confidentially and privately.
In addition to very active discussion lists, Only Influencers holds Meetups and Networking events around the world where Members can meet each other face to face. We are also actively involved in helping member companies find the best employees and members find great job positions.
People like to buy from people they know and trust. This makes Only Influencers a great place to find a new vendor, product, or service. Only Influencers is an open exchange of ideas and no sales or business development people are allowed as members. Buyers are often talking directly to the CEO's and Product Managers of the leading vendors about their needs, as well as getting feedback directly from current and past users of the product or service.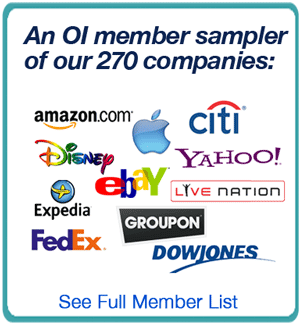 Only Influencers does not accept any Sponsorship or Advertising revenue. You will never receive a solicitation or see an ad as part of your Only Influencers experience. OI is 100% membership funded.
Hundreds of companies are already members of Only Influencers including Apple, Groupon, Barnes&Noble, Lands' End, Amazon, Disney, Ebay, Allstate, Live Nation, L.L Bean, Citi, Overstock, REI, Random House, and hundreds more. Click HERE to see a more complete list or click on the "Meet the Influencers" link at the top of the page.
How to Join Only Influencers: Click on the "Register" link at the top of the screen. Your application will be reviewed within one business day. If you are not accepted into Only Influencers for whatever reason, you will receive an immediate refund and your email address and contact information will be deleted. You will never receive marketing messages as a result of signing up to be an Only Influencers member.
"Thanks to Bill McCloskey for agreeing to be our technical editor. We chose Bill, the Godfather of email marketing, to keep us honest." DJ Waldow and Jason Falls
The Rebel's Guide to Email Marketing
To Learn More: Click on the Member Companies button, the Testimonial link, and the About links to learn more about Only Influencers. And feel free to contact me directly at info@onlyinfluencers.com .
Bill McCloskey, Founder, Only Influencers