Only Influencers Explained (along with some history of email marketing)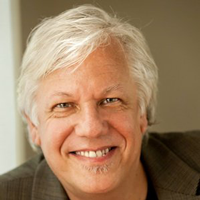 "11 years ago, back in 2003, I founded a company called eDataSource, the world's first email intelligence company. As a result of the data eDS was collecting, I was able to clearly demonstrate, for the first time, the power of email to drive large spikes in traffic, across the board, and from an independent, 3rd party perspective. To say my jaw dropped open is an understatement."
After two jam packed issues of the Only Influencers Newsletter, Email Acquisition Special Edition Part 1, and Email Acquisition Special Editioin Part 2, I've decided to give the Influencers a break this week to discuss a little bit about Only Influencers itself: its history, its purpose, its resources, and the Only Influencers Community as a whole. You also might learn a bit about the history and growth of the email marketing industry! I hope you will take the time to read this to the end. It is a long one.
This article is prompted by Jeanne Jennings extremely generous article in Clickz: 2 Industry Organizations Every Email Marketer Should Join. As a result of that article, we gained a lot of new subscribers to the OI newsletter, so it seems appropriate to give new readers a bit of background into what they are getting each week.
History
11 years ago, back in 2003, I founded a company called eDataSource, the world's first email intelligence company. As a result of the data eDS was collecting, I was able to clearly demonstrate, for the first time, the power of email to drive large spikes in traffic, across the board, and from an independent, 3rd party perspective. To say my jaw dropped open is an understatement.
At the time, no one was talking about email. There were no columns, no conferences, no trade organizations dedicated to email marketing. I set out to change that.
The first thing I did was approach Mediapost, for whom I had been writing for years on Rich Media Advertising topics, about doing a dedicated weekly column on email. I came up with the name the Email Insider, because the data I was receiving was unknown at the time. Mediapost went on to use the name "insider" for other marketing verticles as well, based on the success of my Email Insider column.
A few months later I approached Mediapost again about doing a breakfast series on Email Marketing and, after considering it, called me and said, why not a conference instead. And together we designed what became the Email Insider Summit, and I became the host for the first 4 or 5 Summits. And that is how I became the first writer to write exclusively on email and helped develop the first email marketing conference.
As part of my mission to spread the word about email marketing, I started a private listserv for every mover and shaker and thought leader in the email space that I knew and called it the Inbox Insiders list, as a tip of the hat to my weekly column.
In 2005 I was asked to give a "feel good" 2 minute speech on how wonderful online marketing is for an Ad-tech panel discussion. I chose to give a rant instead (From the article available through the link):

"He certainly laid into the trade associations, asking: "How much longer are we going to support endless and pointless committees whose sole purpose seems to be the aggrandizement of members' resumes? When the hell are the millions spent in supporting these organizations going to be used to hire someone who can actually GET SOMETHING DONE! E-mail marketing needs help NOW. We can't wait any longer.

"And you need to get mad! You need to get mad NOW! It is time to hold the leaders of our trade organizations responsible and accountable. It is not about shows, and dinners, and drinks. It is not about committees, and membership drives, and press releases. It is about working your butt off in support of our industry. It is about taking an active role in educating lawmakers, sounding the alarm to our media outlets, and paving the way for marketers to succeed."
My rant guaranteed I was never asked to speak again at Ad-tech for many years but as a result of that rant, Jeanniey Mullen, who was at Ogilvy at the time, began a discussion on the Inbox Insiders list in response to my rant and suggested a new organization should start to do the things I was complaining about. And that was the birth of the Email Experience Council (EEC).
The Birth of Only Influencers
By 2010, eDataSource was doing well. We had a new CEO, the business was growing and I was, frankly, a bored entrepreneur and needed something new to grow. I began to see the growth of the email marketing industry as my life's mission. And so in August of 2010 I announced that the private, invitation only Inbox Insiders list would now become a for profit community for email marketers called Only Influencers.
Initially some of the old time members were dismayed to find that I wanted to open it up to new email marketers, just getting started. They liked the "old timer" vibe of the Inbox Insiders list. But I had zero interest in making it just a place for high level discussions for the elite.
I wanted it to be a place to nurture new talent, provide resources and answer questions that were old hat to the upper echelon but were new and confusing to those starting out. I wanted to make it place where not only did true Influencers feel comfortable, but those who aspired to be Influencers could be inspired.
And so I made it affordable: $20 a month no matter who you were. I wanted to not only have a place for the CEO's and Brand Managers, but for the person working in the trenches as well. And so it remains today.
What Only Influencers Offers
Unlike other forums that restrict the participation of vendors, from the beginning OI has been a mix of Brand Marketers, Vendors, Consultants, Email Agencies, and Publishers.
Most of the action happens on the private, members only discussion lists, which are done the old fashion way: via listserv to your inbox. There are 8 lists in all: Email@ for all email related discussions, Delivery@ for discussion specific to delivery issues, All@ for list announcements, Events@ to organize Meetups and impromptu get togethers at trade shows and conferences, Design@ for questions on email design and coding, Other@ for non email related marketing questions, Cool@ to archive any cool email campaigns people want to share, and OffTopic@ for things like fantasy football fun.
All discussions are private and cannot be shared outside of the community. But over the last year or so we have exanded our offerings for non-members by having an extensive blog library written by the leading email marketing thought leaders. We don't censor any content so OI will often publish articles that no one else will.
Meetups
Only Influencers holds meetups around the world. Most of these are organized by the members themselves and any member company is welcome to host an OI meetup. We also offer members Only Influencers Pins that they can wear so they recognize each other at trade shows and conferences. Face to Face time is an important aspect to the Only Influencers community where members get to know each other very well through the discussions and get a chance to share a drink or dinner with at the latest conference.
Job Searches
Any Only Influencers member who is looking to change jobs can promote that fact, either directly or anonymously, on the OI lists. In addition, companies looking to hire their next superstar can promote their job listing either exclusively on the OI lists, or publically through the OI Newsletter.
The Newsletter
The newsletter is designed to bring the voices of the OI membership to a wider audience and the newsletter is read by both members and non-members. You do not have to be a member of OI to get the newseltter.
Besides being an outlet for members to grow their personal brand by writing for the OI blog and newsletter, the newsletter is also a place for members to promote their activities. Press releases, articles written by members in other publications, Webinar announcements, changes in job status, job seekers, job placements, White Papers, and Speaking Engagements are all promoted through the newsletter.
Community
The number thing Only Influencers offers is true community. Friendships are born and nurtured, deals are done and closed due to the close relationships that grow over time with the membership, and as a result, the email marketing industry is a little more like home and family. It is my final contribution to the growth of this industry that has meant so much to me over the years.
One Final Warning: Not everyone who applies is accepted
Every member who applies is pesonally screened by me. We do not let affiliate marketers join, and salespeople are not generally allowed unless I personally know them well. All brand managers and those working in the trenches are welcome. Legitimate, top tier vendors are also allowed. But if I don't like the cut of your jib for whatever reason (and I often don't explain my reasons) your money will be promptly refunded and your subscription cancelled. All decisions are final.
So I invite you to join. You can cancel anytime and pay month to month or annually (and save a few bucks). I hope to see you soon on the lists.
Your intrepid editor and zoo keeper,
Bill McCloskey